Helping a refuge in the city
Corporate Social Responsibility in Spain
We know a place in Madrid where help is offered, a roof is provided and security is guaranteed. It is a project of love to aid children and their mothers to be able to dream of a better future again. This is our community partner in the heart of the Spanish capital, Fundacion Madrina, founded over 20 years ago.  As part of our events programme, we took a team there for a day of hard work with an incredible impact.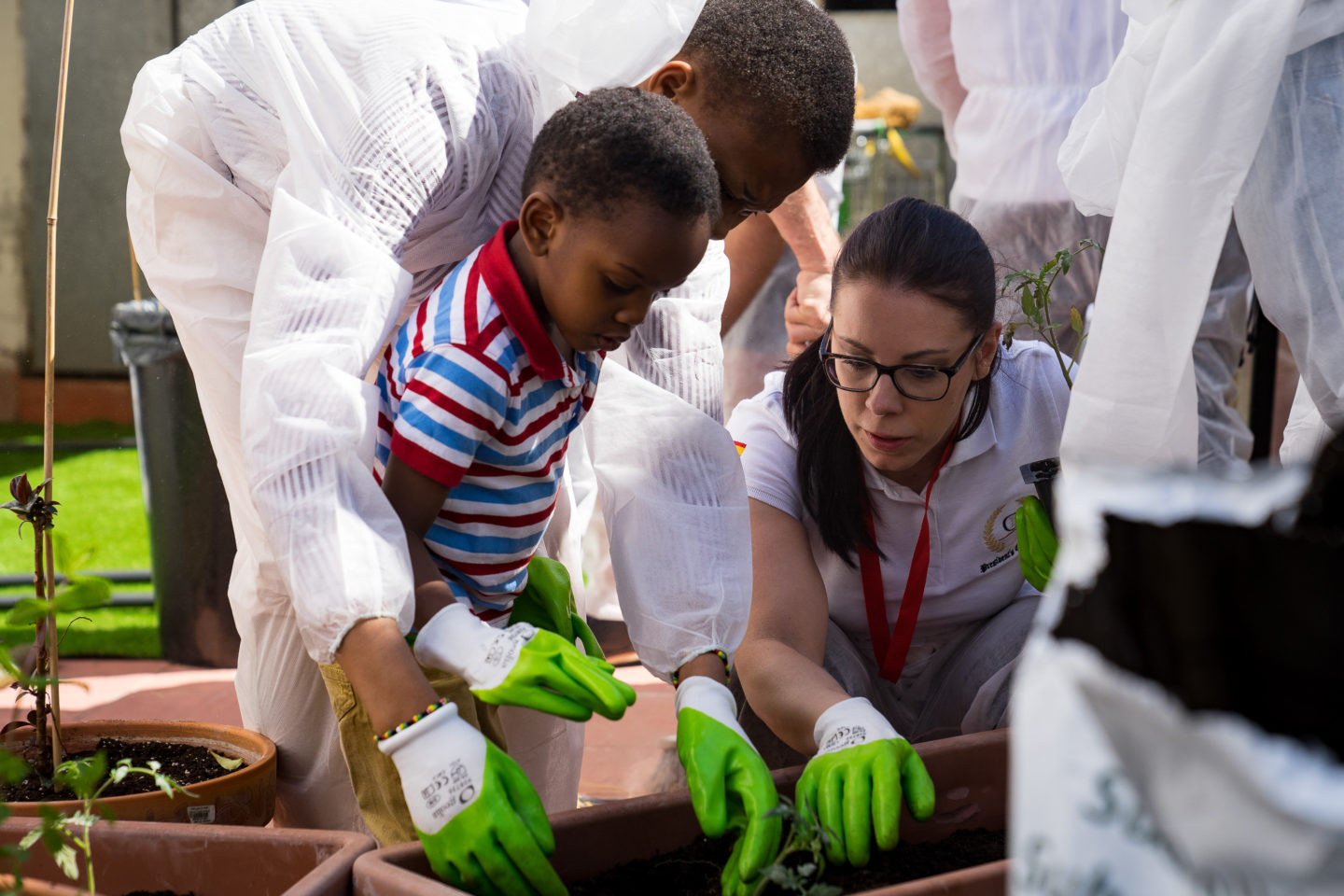 Madrid, Spain's vibrant wealthy capital, is bursting with money and opportunities. But the coin also has a flip side. Single mothers without permanent work face challenging barriers in their daily life, and this is especially true for immigrant mothers or teenage mums. Madrina is Spanish for godmother, and in Spain that's an important role, a woman who looks after you for your whole life. The Fundacion Madrina provides life support for these mothers in need, and we are happy to support it.
Giving back to the community
Making a difference
Our volunteer workforce helped the Fundacion because they don't have enough time or resources. But we had both. The goal was to make the world a little better for the women and their kids by painting and building. We brought order to chaos, sorting the many donations and re-organising the storage room.
Creating an oasis
The Fundacion's funds are used for fundamental costs, such as gynaecologists, so there is little left over for secondary supplies. We made it a priority for our day there to renovate the outdoor playground. Our team created and decorated a feel-good oasis, furnishing it in a child-friendly way and assembling necessary sunshades.
Building a future
Our work at the Fundacion wasn't only about building new shelves for storage or new plants on the patio. It was about ensuring that this crucial resource for women could thrive. This is a place where women help other women, with childcare or education, with advice and help – but most of all with joy and friendship.
Are you interested too?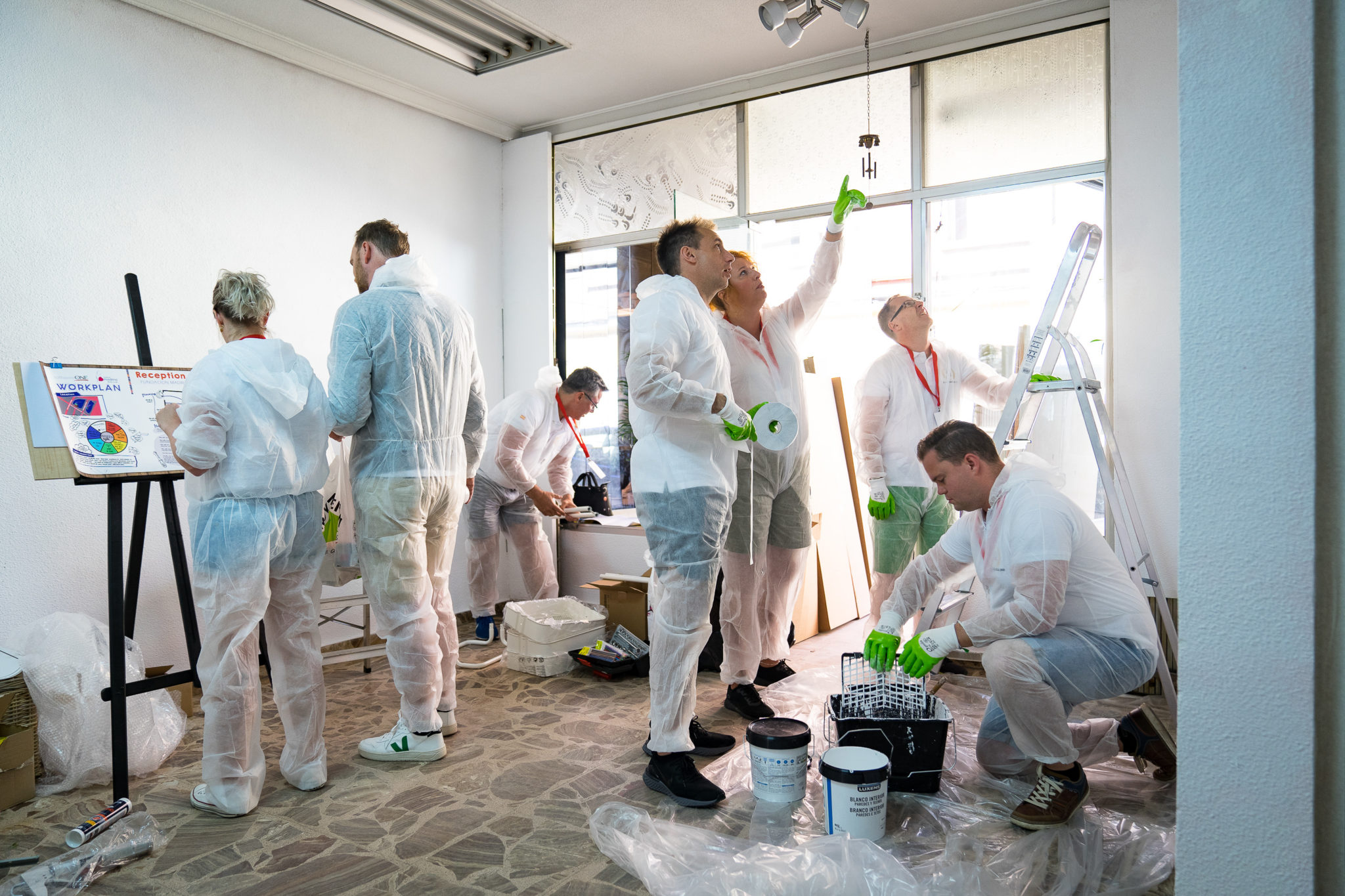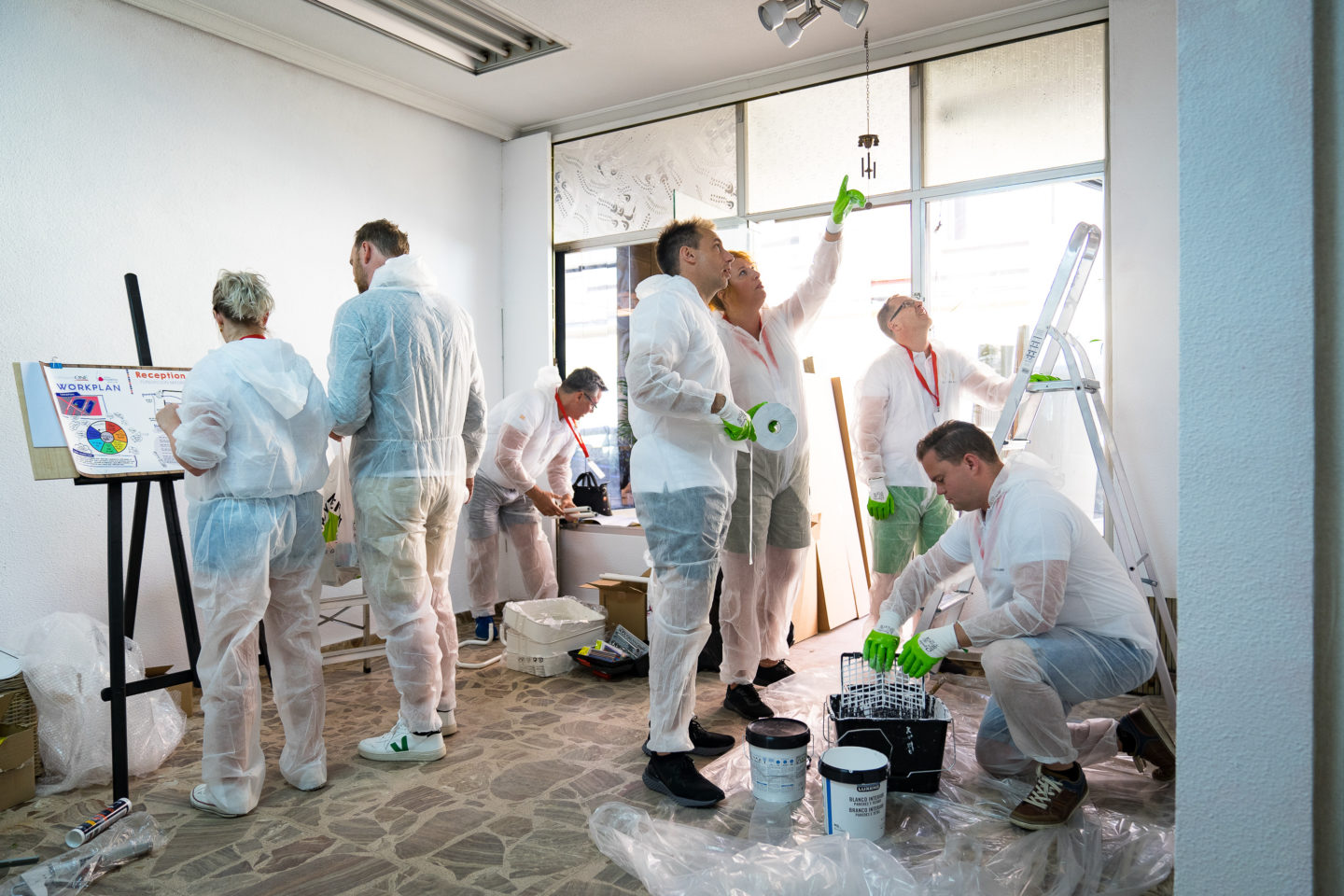 Corporate Social responsibility (or CSR) isn't only about giving back. For us at Cosa, it is a matter of the heart. Are you interested in integrating a CSR project into your event? Don't hesitate to contact us to learn more.
Learn more