Six of the best
Swiss train rides
Switzerland
Switzerland and trains are a match made in heaven, so it's hard to believe that the first Swiss railway line only ran a paltry 27km from Zurich to Baden. Today the country has 5100km of railways carrying over 10,000 trains and thousands more passengers every day. With such an extensive network, it's perhaps no surprise that Switzerland is the world champion when it comes to travelling by train. So why not join them? We've picked our six favourite Swiss scenic train rides for you. If you fancy taking any – or even all! – of them, just get in touch with our Switzerland experts and we'll get you on board.
Rigi
How about riding along a piece of history? Staying overnight on Rigi was the thing to do for 19th-century tourists, not because the mountain is very high but because it has a 360° view of Lake Lucerne and the Alps. So it was perhaps only natural that this became the site for Europe's first mountain railway: in 1871 passengers took a train up Rigi for the first time. It's still running today, though with bigger engines and comfier carriages, and the views from the top are truly impressive.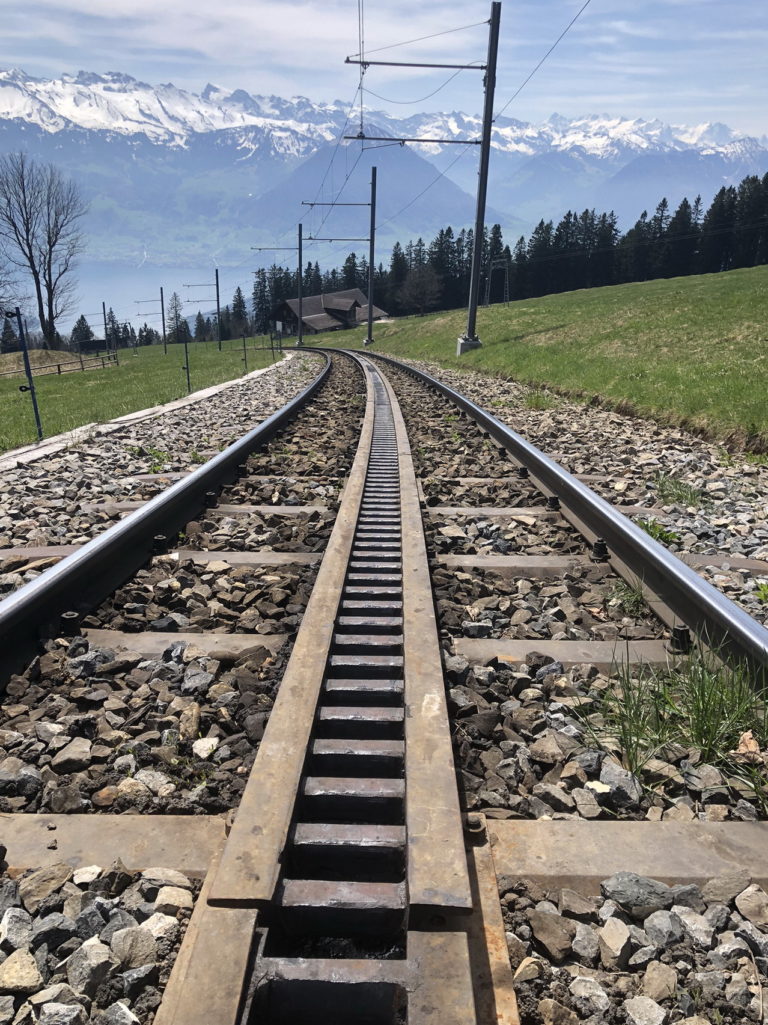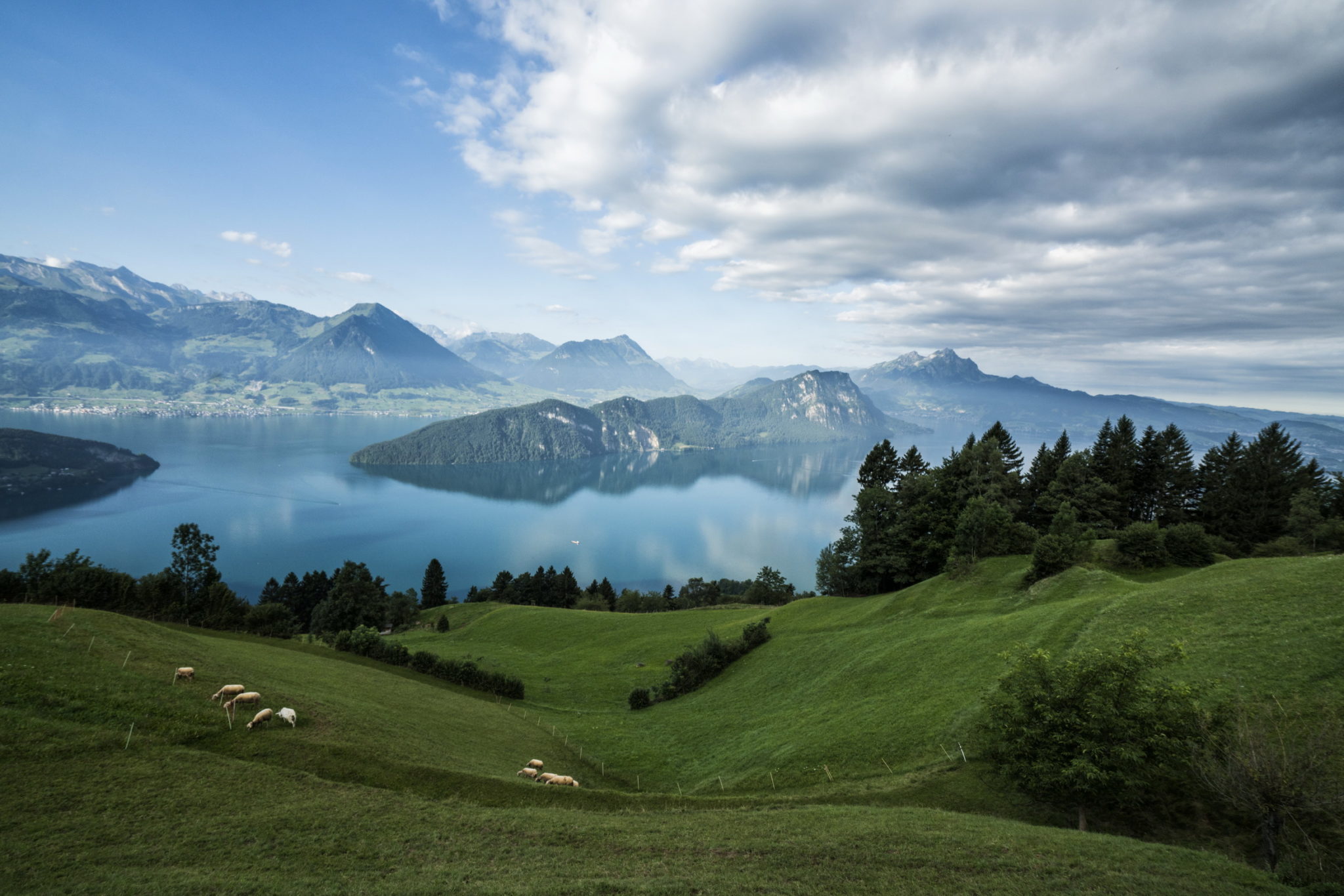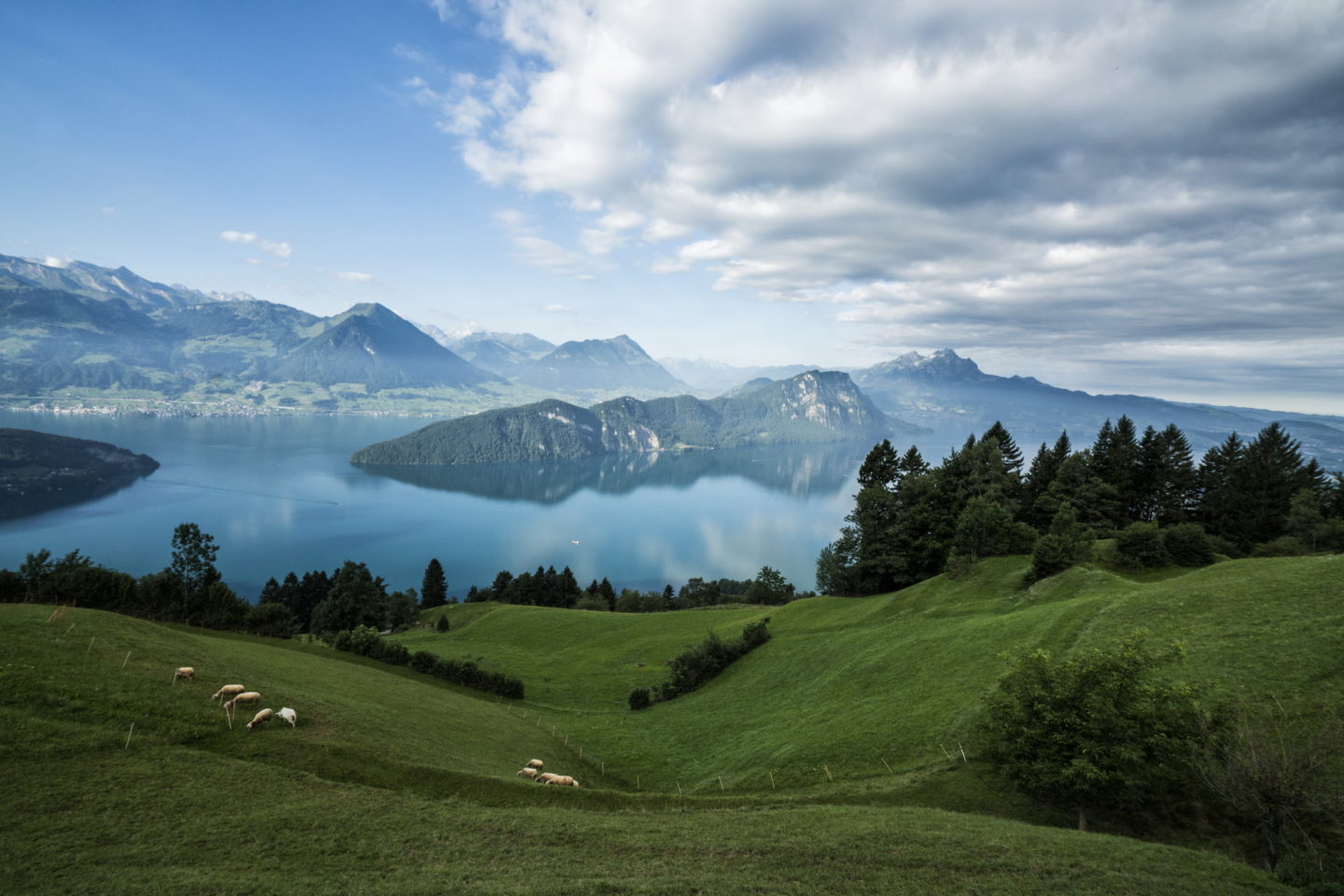 Golden Pass
Three different trains make up this quintessentially Swiss trip from Lake Geneva to Lake Lucerne. It's a gentler scenic ride, more a cup of hot chocolate than a glass of schnapps. But who doesn't love hot chocolate? Winding past cow-filled fields, rustic wooden chalets and imposing craggy peaks, the line crosses the French-German language border. But you don't need words to appreciate the beauty of the landscape, or to enjoy the full-on nostalgia of the Belle Epoque carriage, which runs regularly from Montreux.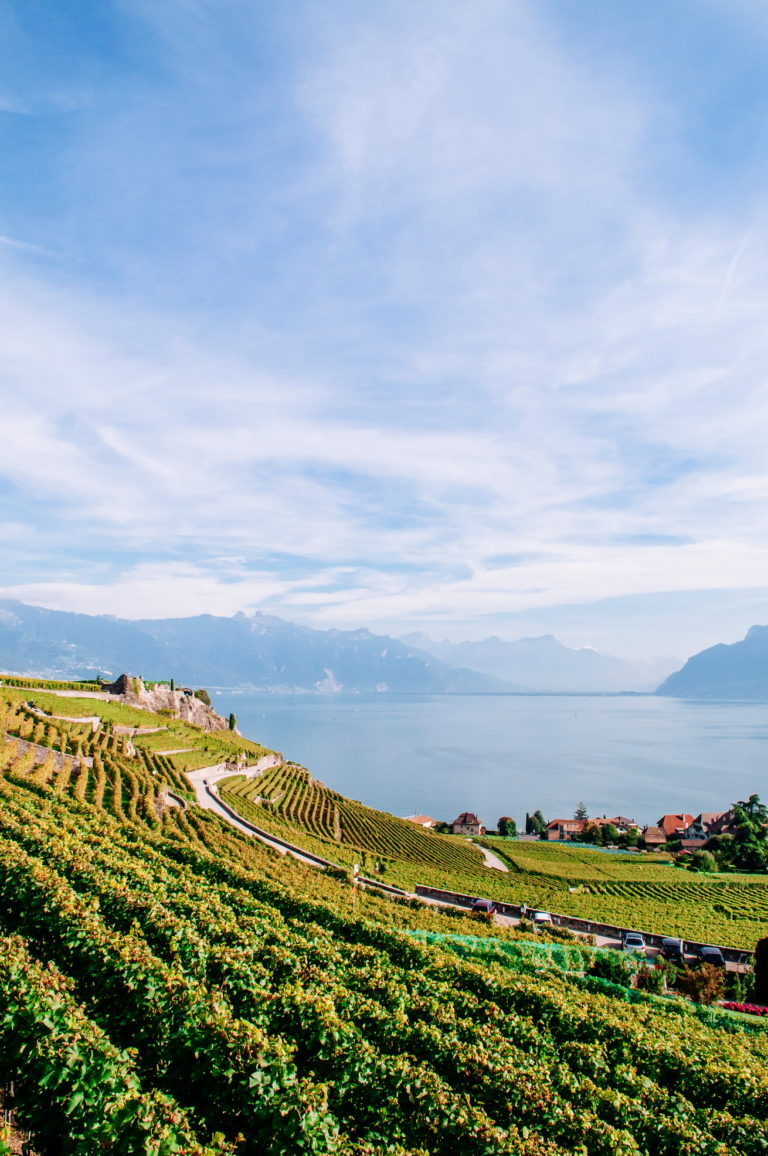 Glacier Express
With 291 bridges, 91 tunnels and two big altitude changes, this line resembles an elongated roller-coaster, though not in speed. Glacial is the perfect adjective and the slower pace makes it ideal for seeing the Alps, with highlights including the Matterhorn and the Rhine Gorge. By the way it's an 'express' because it makes very few stops along the route between St. Moritz and Zermatt. Eight hours of railway pleasure you won't forget in a hurry, especially if you're sitting the the plush Excellence Class.
Centovalli
Its name literally means 'a hundred valleys' and on board this diminutive narrow-gauge train, you'll soon see why. Those valleys branch off in every direction as the train meanders through rather wild countryside, where densely-wooded slopes slide by and crystal-clear streams gurgle under the railway's viaducts. The route might be short, only 60km between Locarno and Domodossola (in Italy), but it packs an awful lot into a small space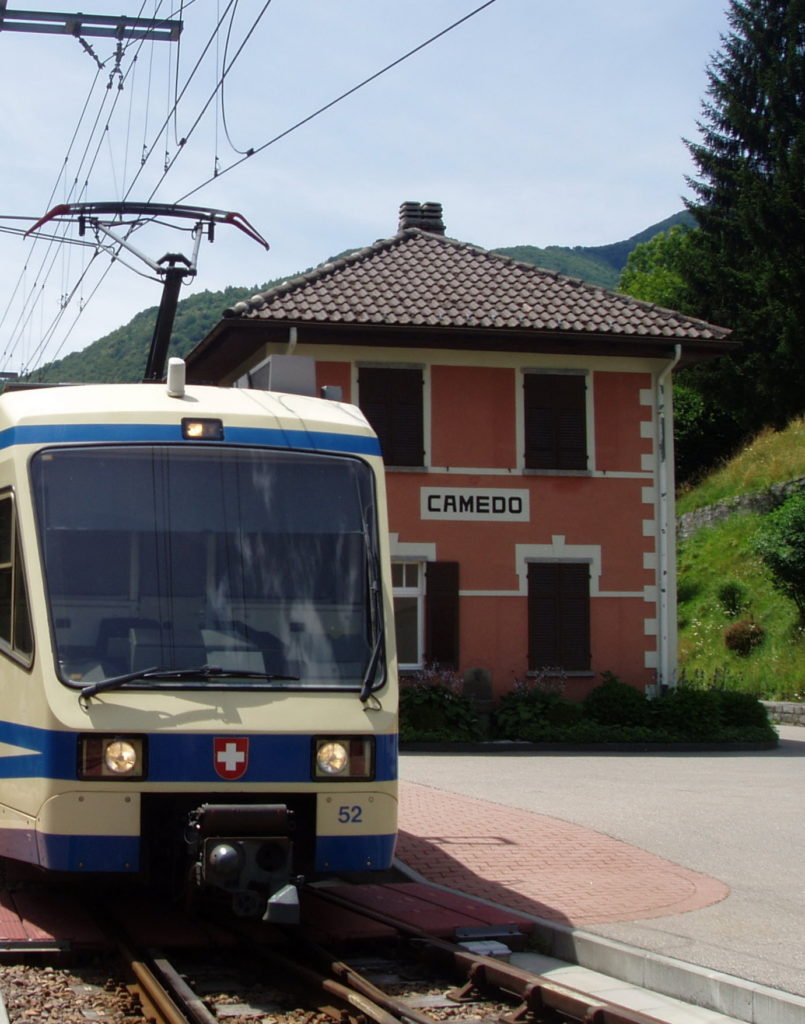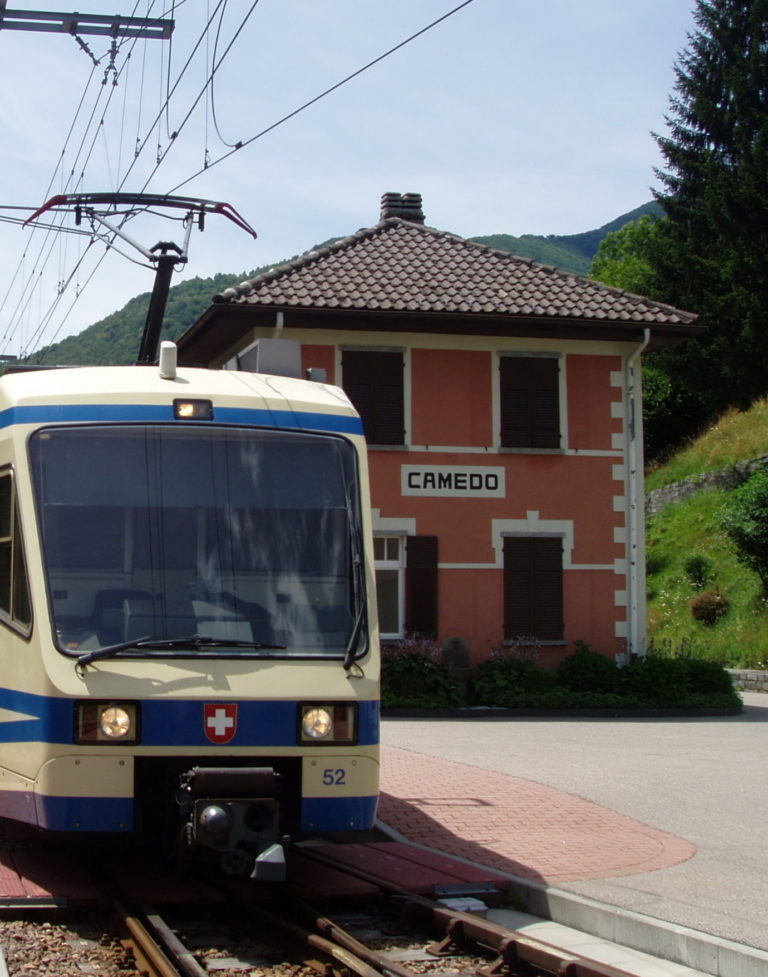 Bernina Line
There are great Swiss rail journeys and then there's the Bernina Line between St Moritz and Tirano. It's simply superb. Not only the scenery, though that is splendid with snowy peaks and icy glaciers, but also because this is no mountain train. No cog or rack technology, just a normal line using switchback bends and a 360° spiral viaduct to clamber up to 2253m and down again. It's the highest rail crossing in Europe without cogs, and amazingly it's open all year round – and in summer even has open-air carriages.
Gotthard Panorama
Some Swiss train rides are actually Train Rides, ones that you'll capitalise and remember forever. The historic Gotthard panorama route is one such Ride, running through the Alps between central Switzerland and Italian-speaking Ticino, and using the original Gotthard rail tunnel. When it opened in 1882, this was the longest tunnel in the world, but it's only one part of this marvel of (then) modern engineering; corkscrew tunnels and towering viaducts make the whole line memorable.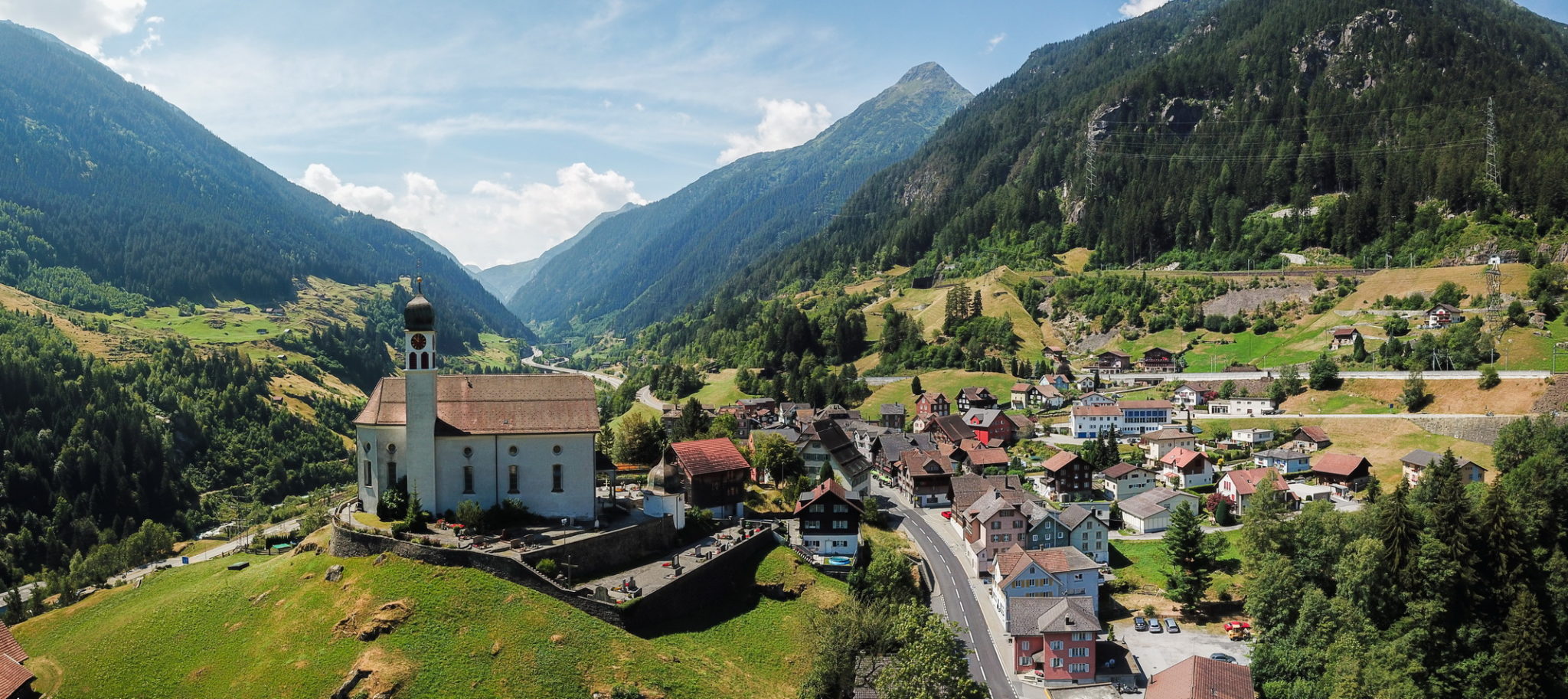 Article published: 1 September 2022