Local festivals
for every season
Switzerland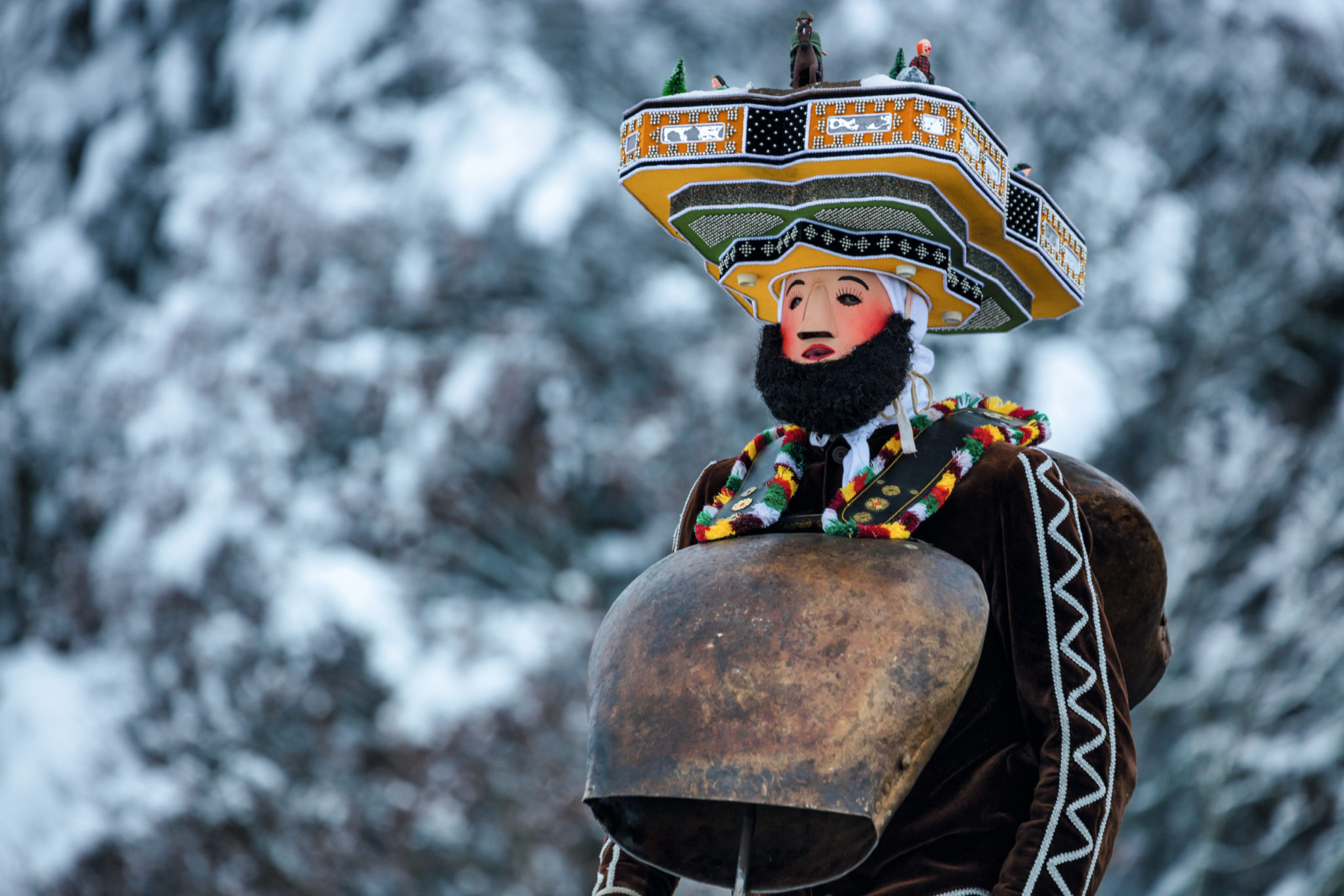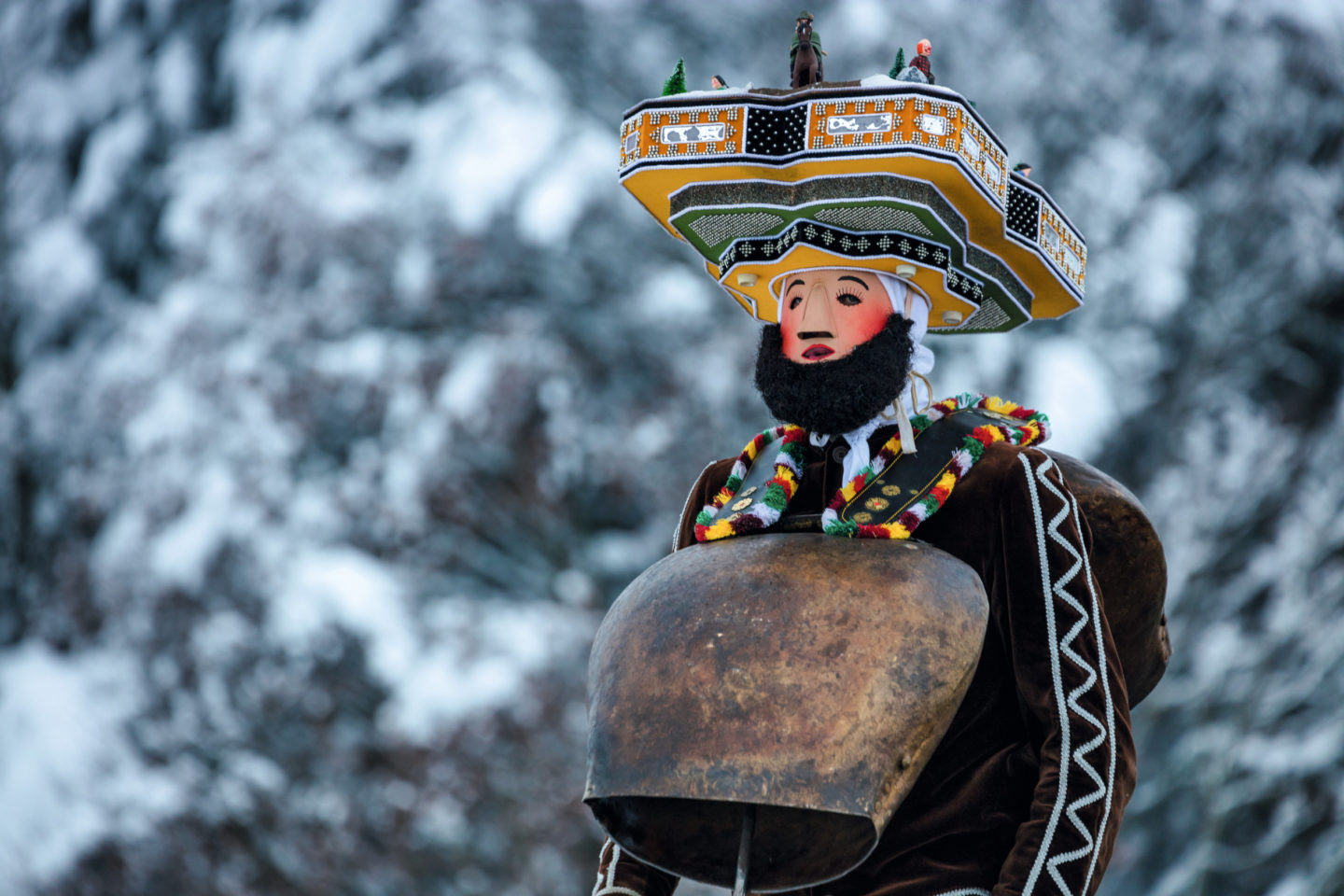 The Swiss love their festivals. So much so that every town and village seems to have one of its own. Some are found across the whole country, such as the descent of the cows from the mountains every autumn. Others, like the spring carnival in Basel, attract crowds in their thousands. Wherever they happen and however big they are, Swiss festivals are not just a date in a calendar but are cherished as part of local life. Yes, many have become attractions for outsiders to watch but they are mainly organised for and by locals. We've picked seven of our regional favourites, spread across the year to show that Switzerland really does have a festival for every season.
Chocolates, cauldrons and costumes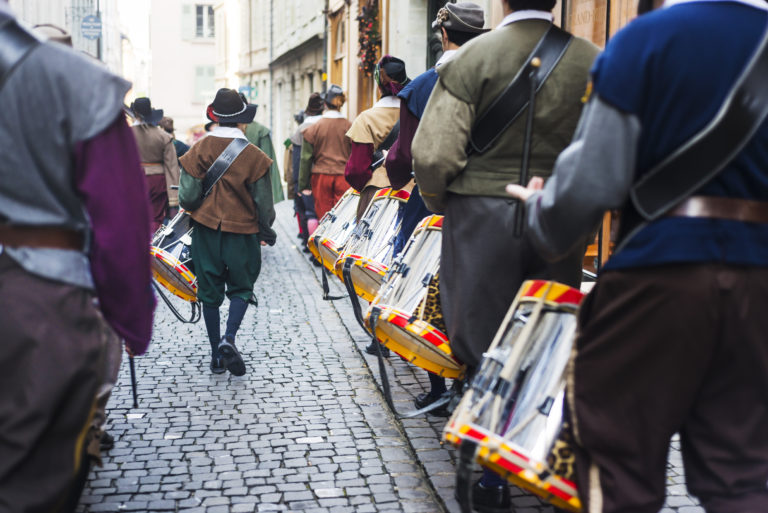 Chocolates, cauldrons and costumes
Back when Geneva wasn't Swiss but still an independent city-state, soldiers from neighbouring Savoy tried to conquer the city by scaling the walls. They hadn't reckoned with Madame Royaume, who raised the alarm and poured a cauldron of hot soup over the invaders. This unusual victory on the night of 11-12 December 1602 is celebrated today as the Escalade, with chocolate cauldrons that are smashed open to reveal marzipan vegetables. Locals also dress in medieval costumes for official parades and singing door-to-door.
When: December
Where: Geneva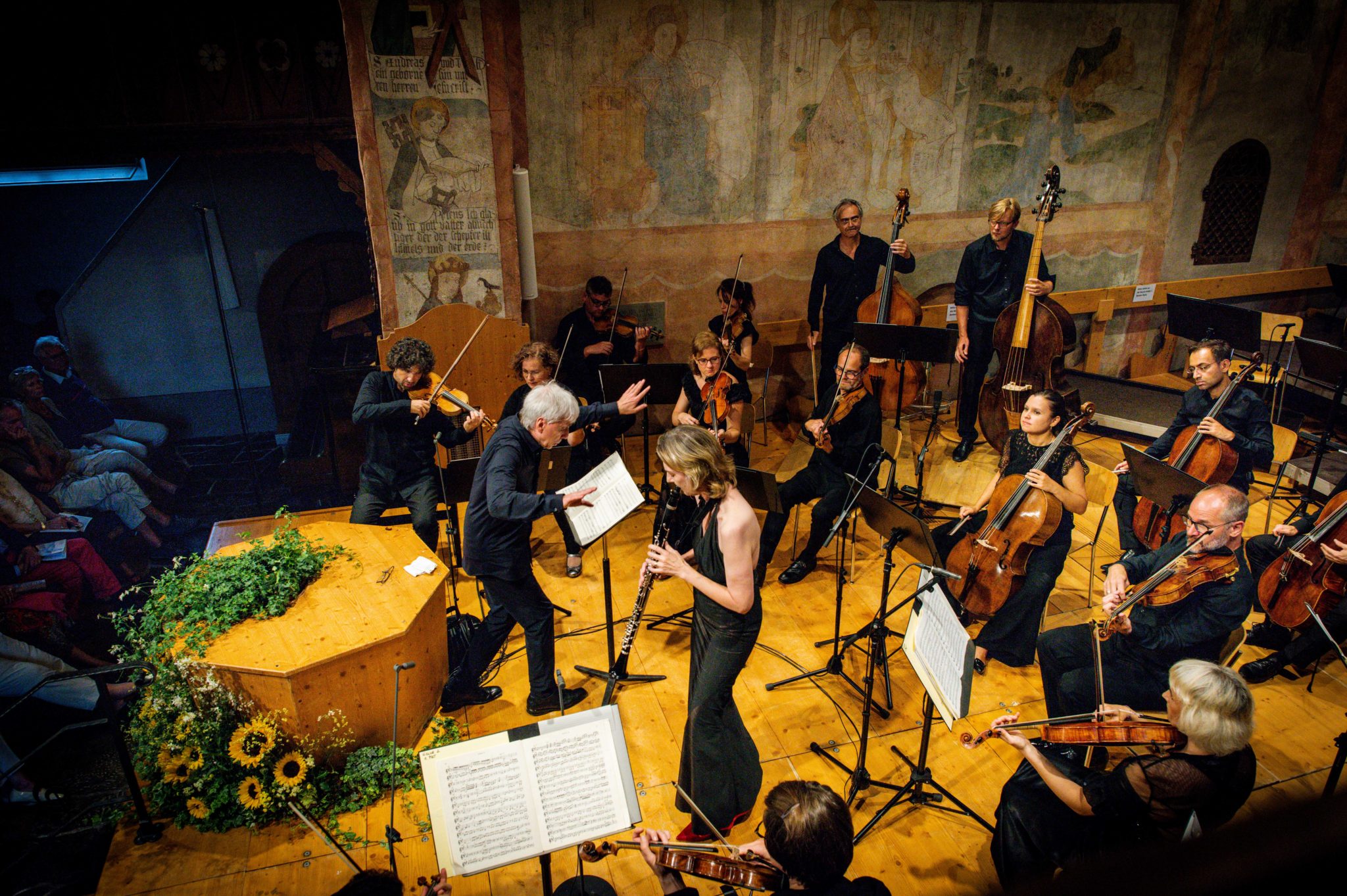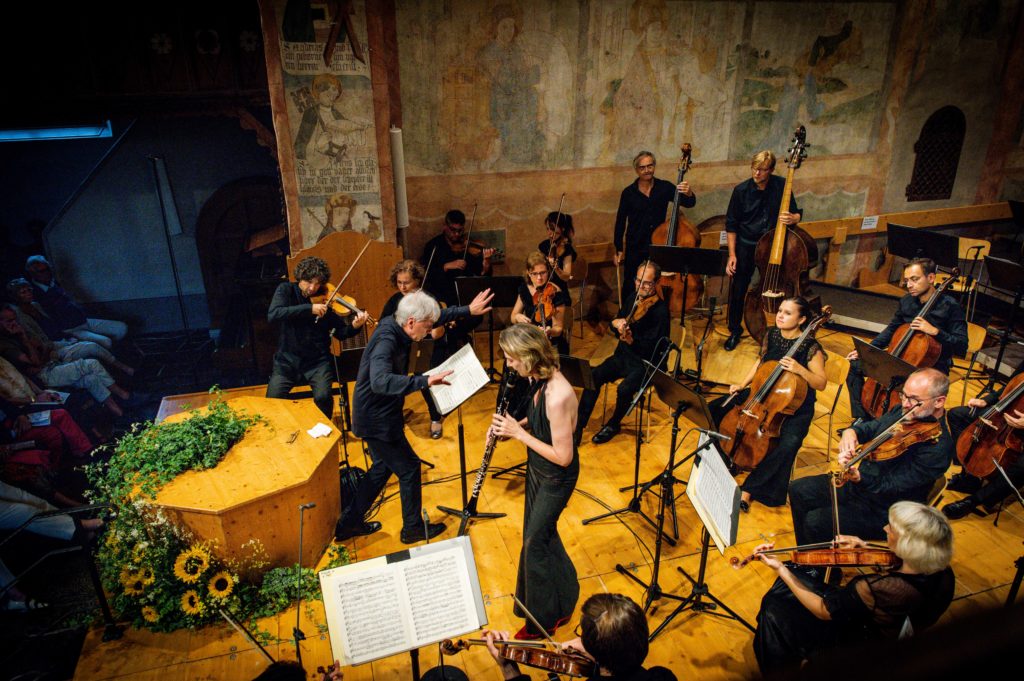 Musical magic in the mountains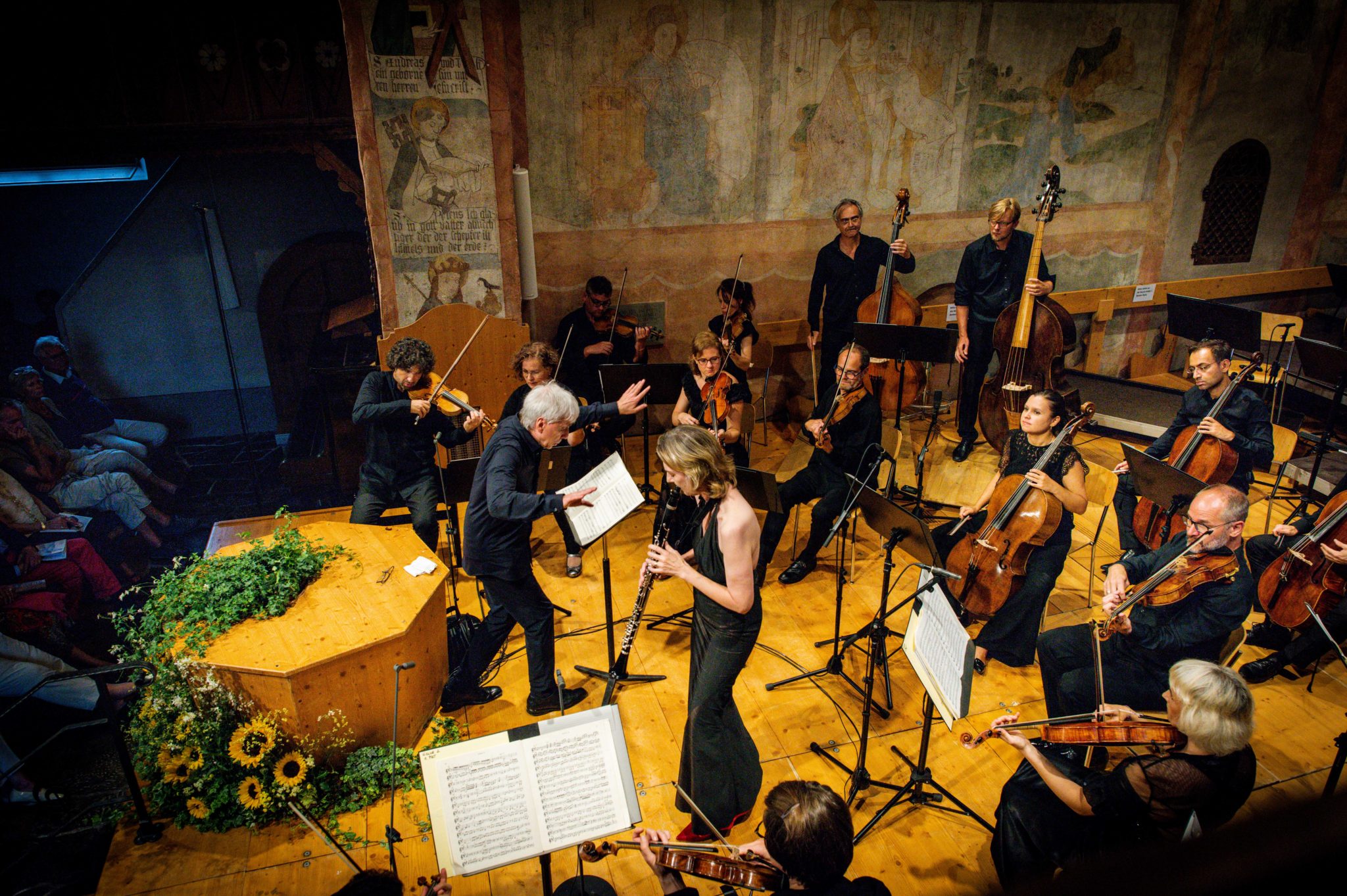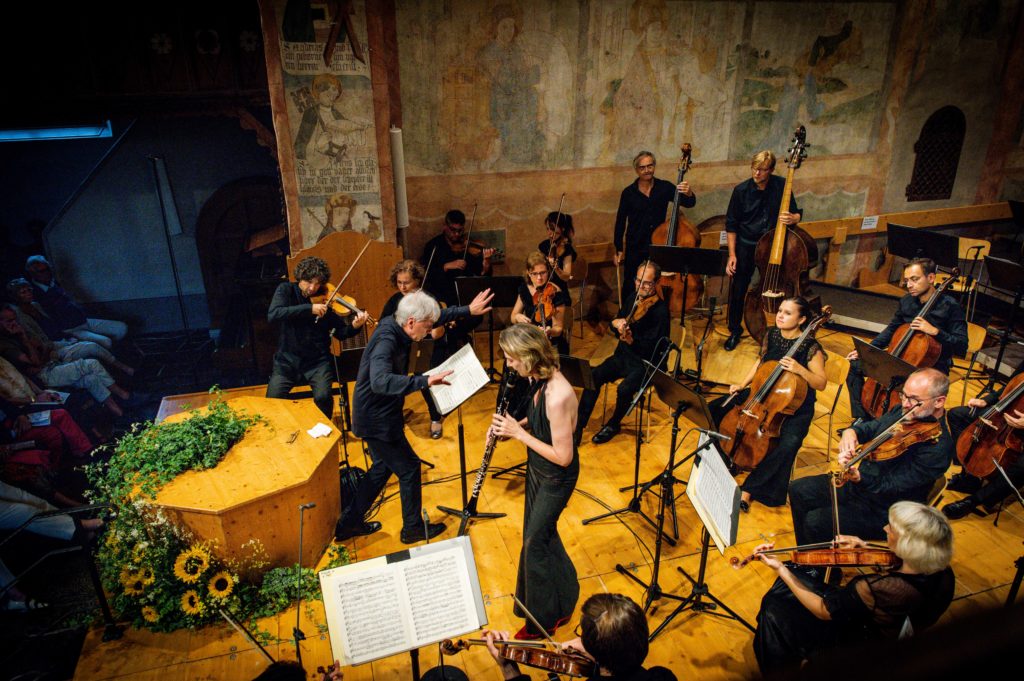 The cultural scene in Saanenland changed forever when Yehudi Menuhin moved to Gstaad in 1957. What started with two events in August that year grew to become one of the best classical music festivals in the world. Chamber music is still the core of this annual delight but has long been joined by symphony concerts. We love the custom-built festival tent as much as the intimate atmosphere of concerts in local churches. Not forgetting the inspiring scenery all around. For seven weeks each summer, the Gstaad Menuhin Festival lights up many lives so why not join them?
When: July to September
Where: Gstaad
A fiery winter spectacle
In many places a festival of fire would be deemed unsafe. But not in Liestal. Here it's called Chienbäse and is celebrated the night before carnival starts in neighbouring Basel. It's an impressive spectacle, with the medieval town centre lit up by fire in all shapes and sizes. Giant flaming carts get pulled through the narrow streets and vast wooden torches are carried on weary shoulders. You can feel the intense heat on your face but remember to wear old clothes and a hat: flying embers land everywhere.
When: February or March
Where: Liestal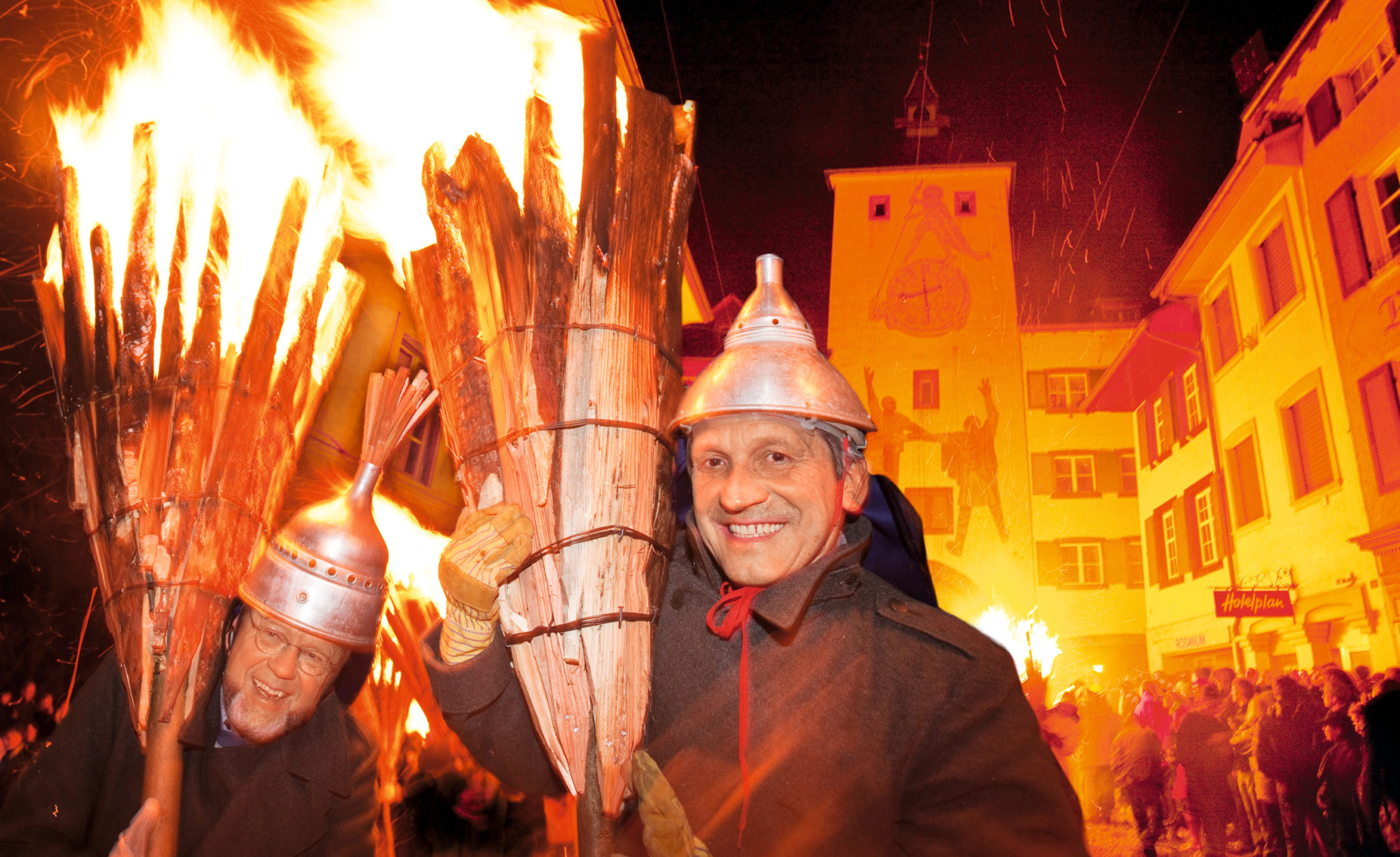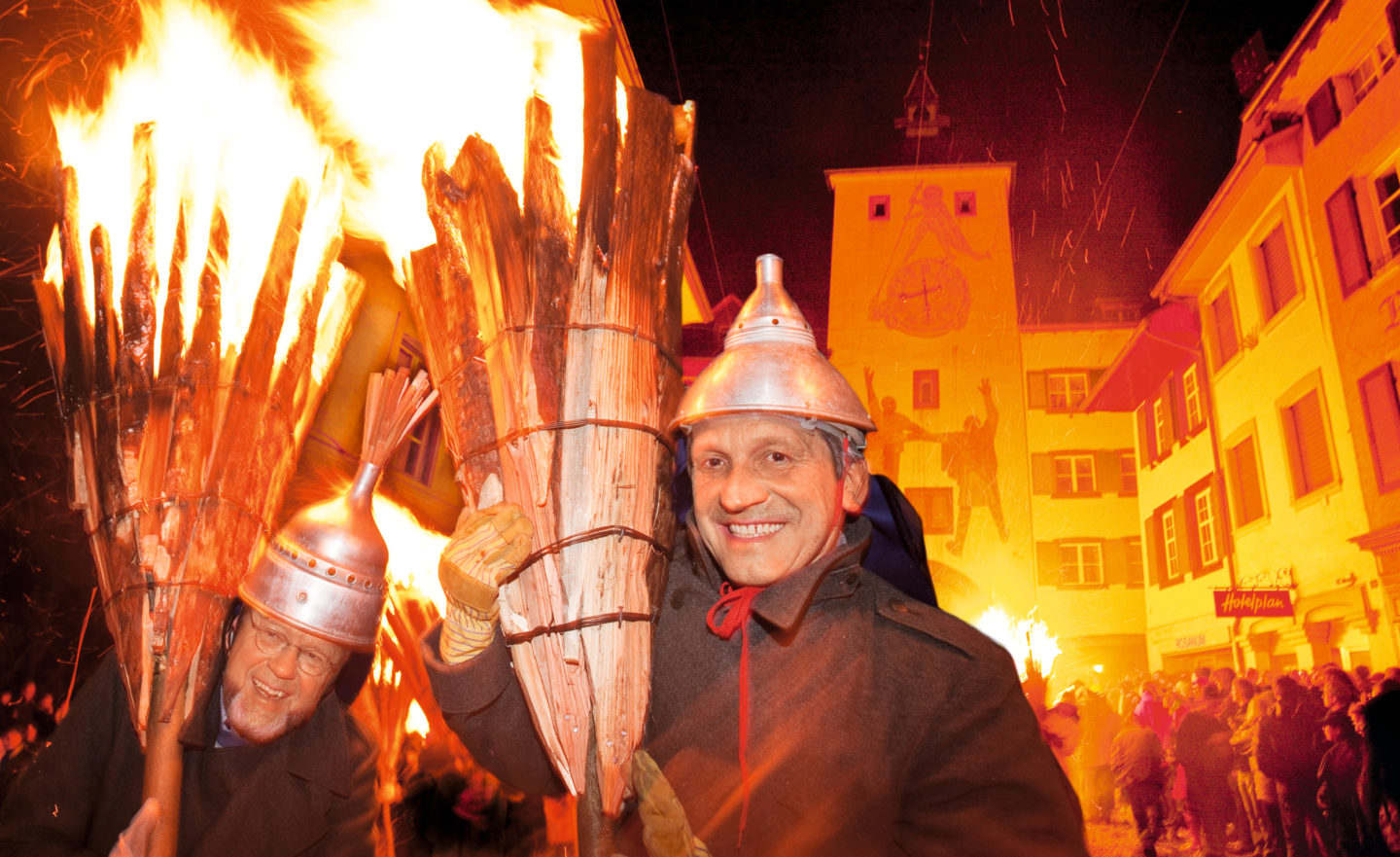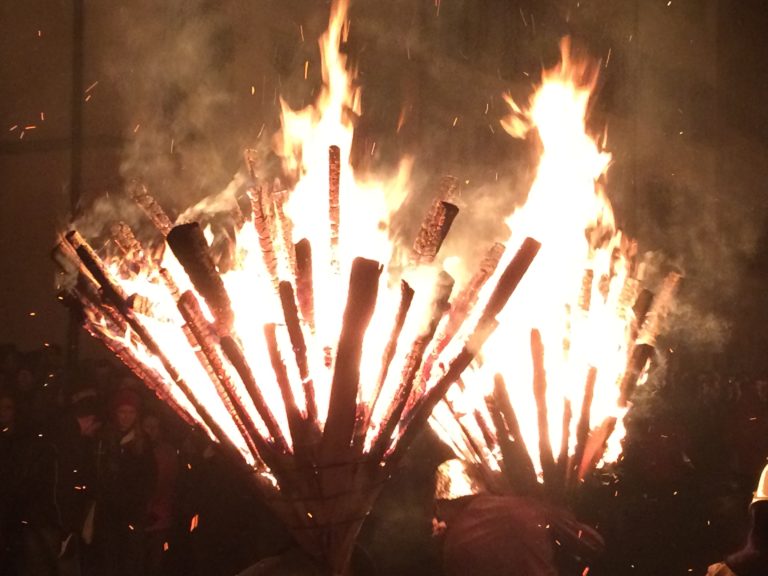 Ringing in the start of spring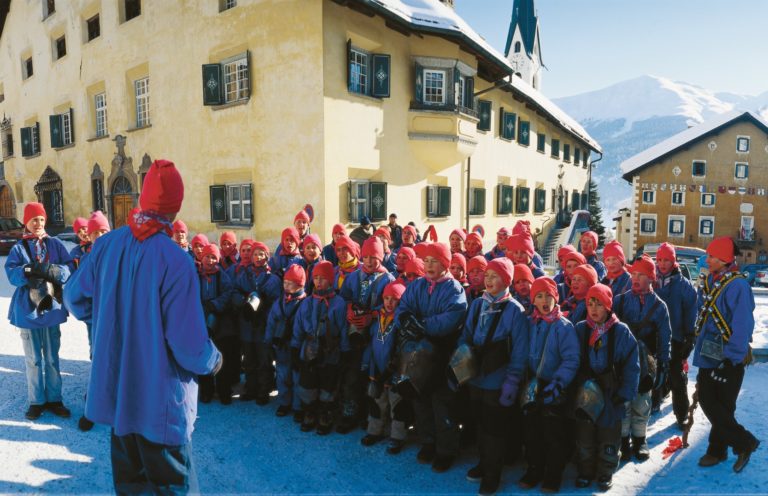 Ringing in the start of spring
Boys in blue smocks and red hats are a common sight on 1 March in the Engadin and Val Mustair, Graubünden. Many of them carry huge cow bells (around their waists, not their necks!) while older ones crack long whips and the rest sing in groups. Girls traditionally don't take part, though some villages let them join in. Known as Chalandamarz, this is to celebrate the end of winter, with the bells and whips there to scare away the evil spirits and welcome the start of spring.
When: March
Where: Graubünden
Everything you can do with chestnuts
Everything you can do with chestnuts
Nothing marks the changing of the seasons quite as clearly as food (or the weather, though that is getting more unpredictable). And nothing says autumn quite like chestnuts, as much in colour as in taste. This little brown wonder is celebrated all across Ticino in October and nowhere more so than the Castagnata in Ascona. Here the marroni are centre stage, with over 2000kg of them roasted or transformed into delicious jams, breads and cakes. It's a sensual feast, thanks to the crackling fires and sweet chestnuts.
When: October
Where: Ascona
Celebrating the New Year twice
Some traditions are so special they simply must be celebrated twice. That's the case with Silvesterchlausen in Appenzell Ausserrhoden, which marks the new year under two calendars: first the Gregorian in December and then the Julian in January. Local men (but not women) walk from house to house and farm to farm, ringing bells and singing old songs. All are dressed in elaborate costumes, ranging from velvet suits with beautiful carved headdresses to leafy robes and papier-maché masks. It's one of our favourite festivals.
When: December and January
Where: Urnäsch region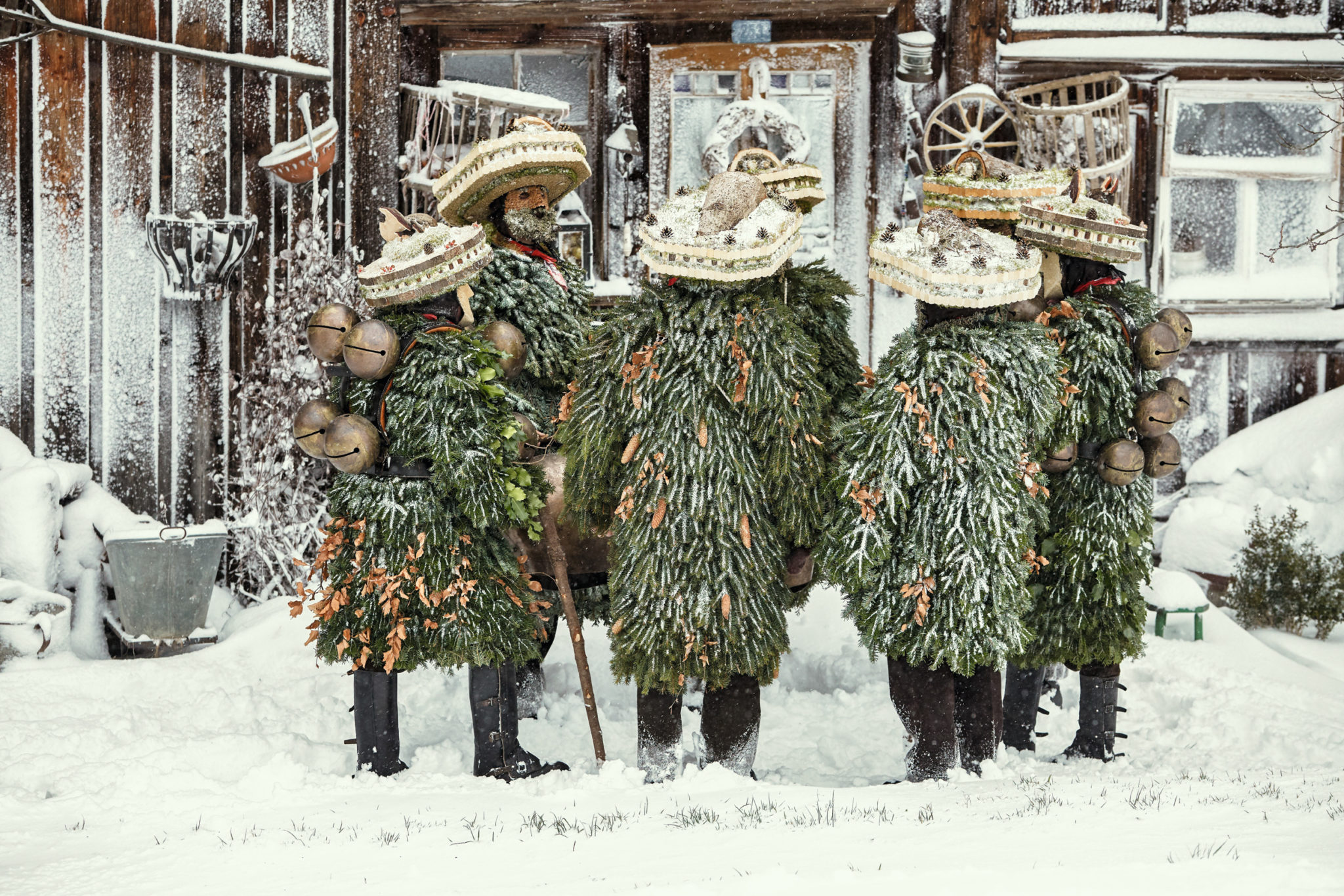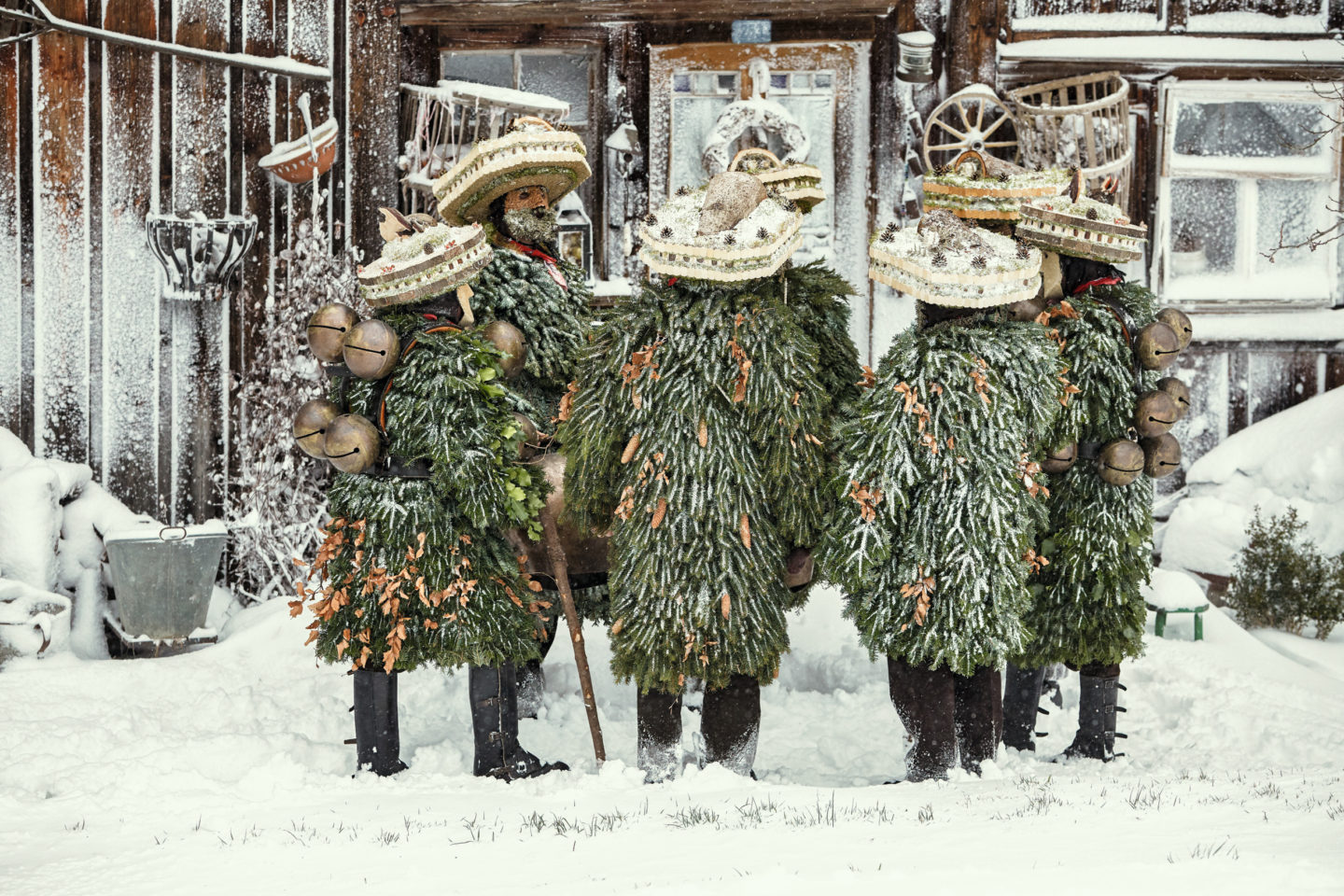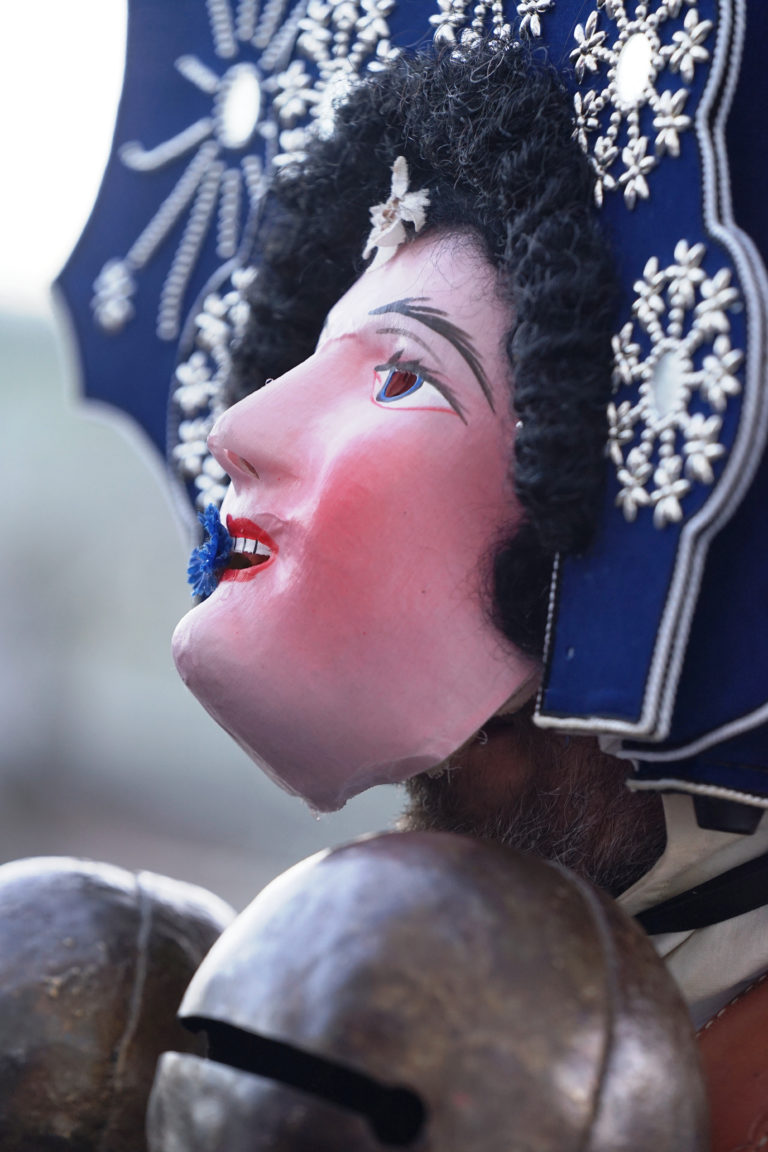 Alphorns galore!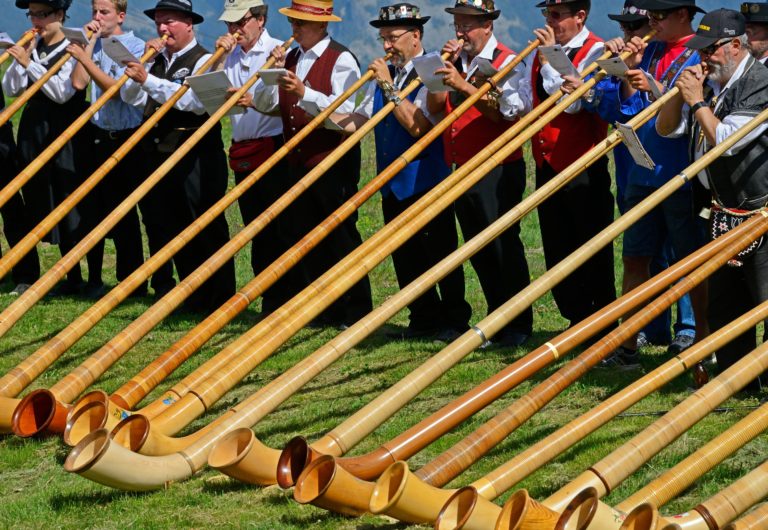 Alphorns galore!
You've undoubtedly already heard an alphorn, maybe even two or three together. Just wait until you've heard 150 being played at the same time: guaranteed to give you goosebumps. Every July the town of Nendaz hosts this grand ensemble and also an official alphorn competition. Nothing says Switzerland more than the sound of music from this impossibly long instrument. It needs around 70 hours of labour to make one – and roughly as long to learn to play a tune! Originally used for communicating in the mountains, it's now an essential part of Swiss tradition.
When: July
Where: Nendaz
Written by: Diccon Bewes on 11 January 2023