The mother of
all road trips
United States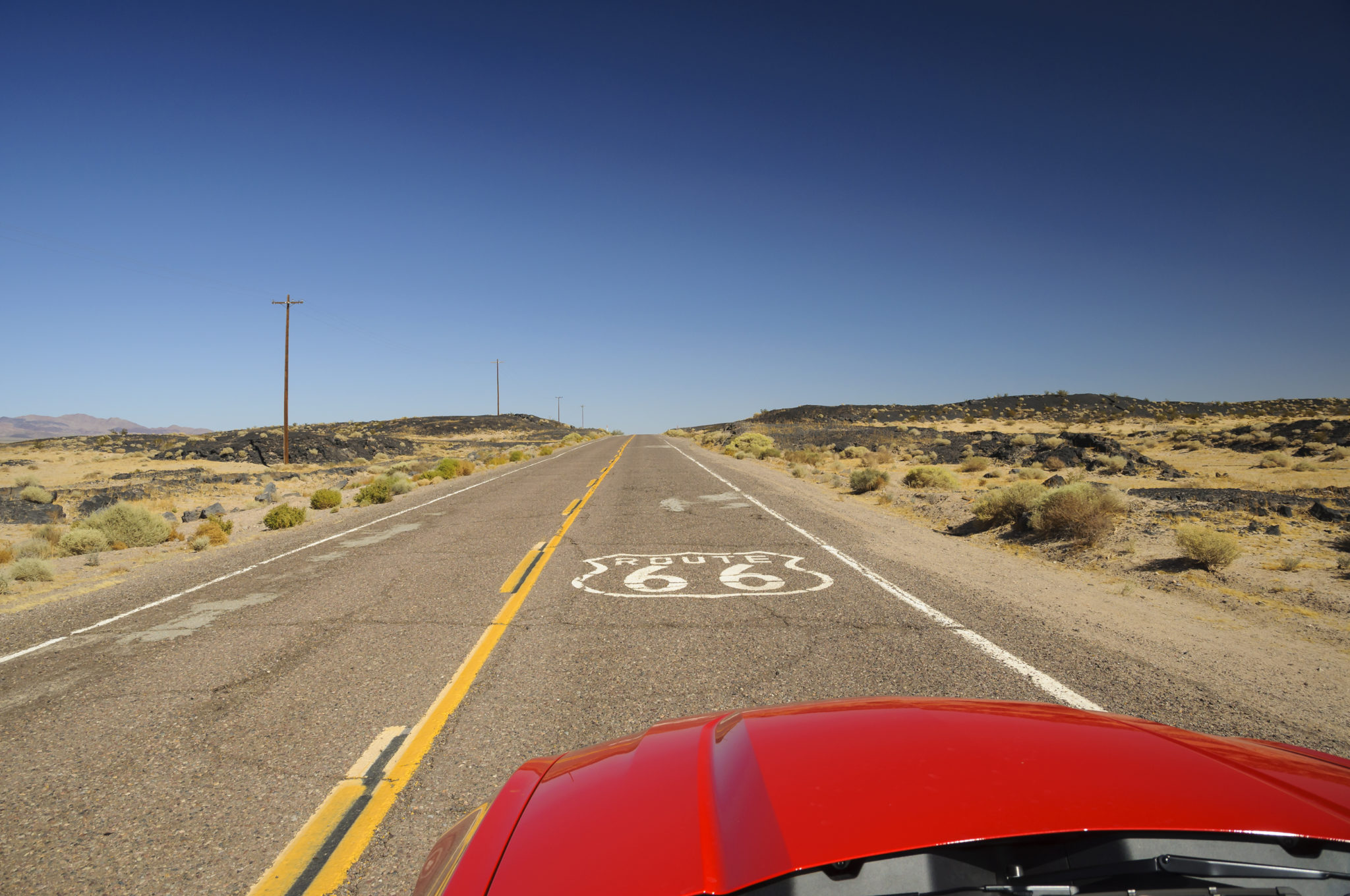 Small talk can lead to big changes. At the car rental counter in Chicago airport, the agent casually asked me where I was going. Along Route 66, I replied with a grin. Oh my, she said, you'll need a much bigger car for that. I'd booked what I thought was a large car, at least by European standards, but she upgraded me to something the size of a small boat. And she was right: this trip needs a car with plenty of comfort. After all, you're not only driving almost 4000km, you're also travelling back in time to the automobile heyday of the United States.
It doesn't quite stretch from coast to coast but the original Route 66 runs from lakeshore to seashore, from Chicago to Los Angeles, across eight states and three time zones.
The Mother Road
This is the ultimate American road trip, or as John Steinbeck called it, the Mother Road, and it's literally a cross-section of the country. Big-city lights and small-town charm, green prairies and red deserts, past and present intertwined along one long road west. The only problem is that it isn't one road anymore.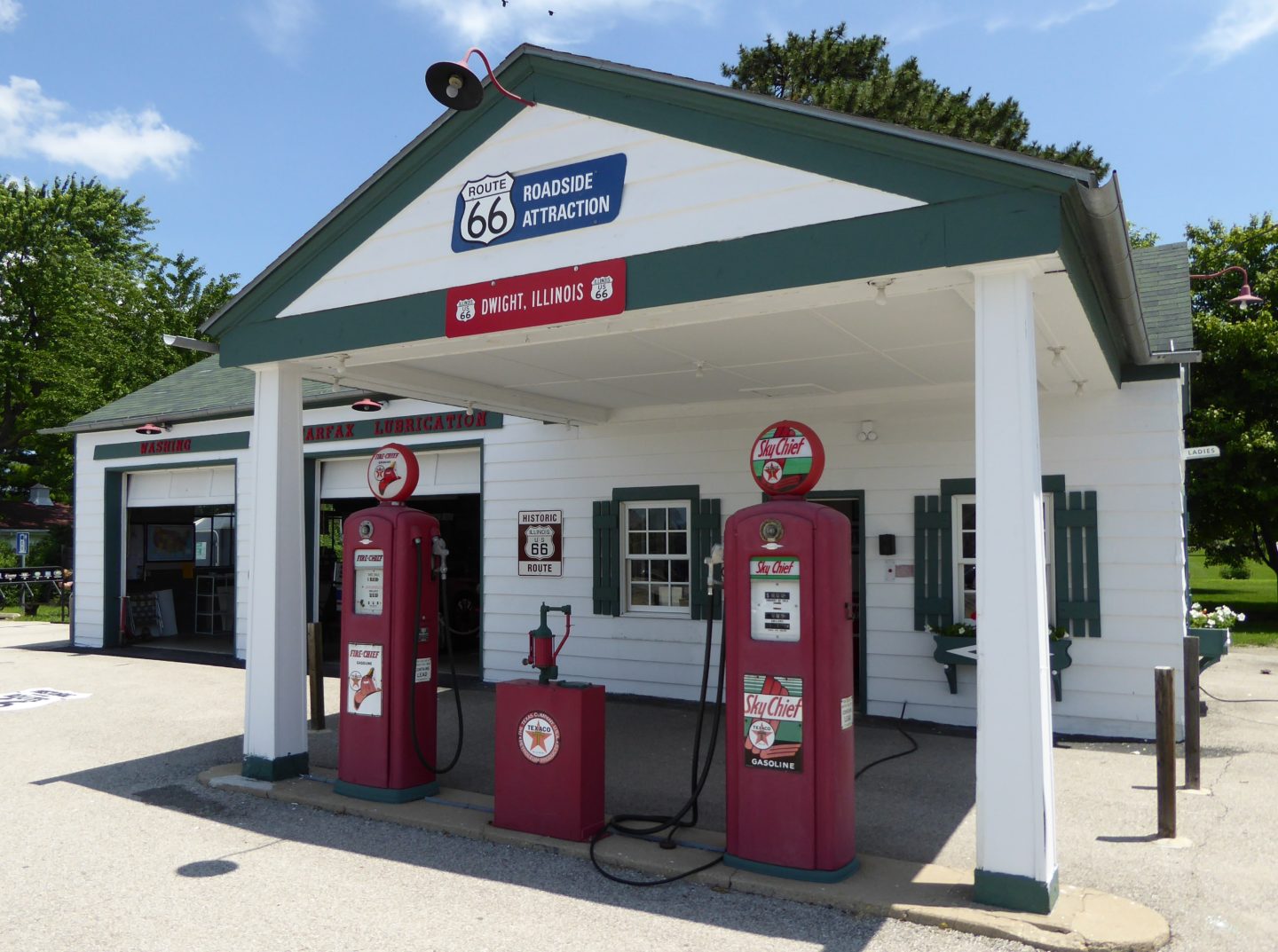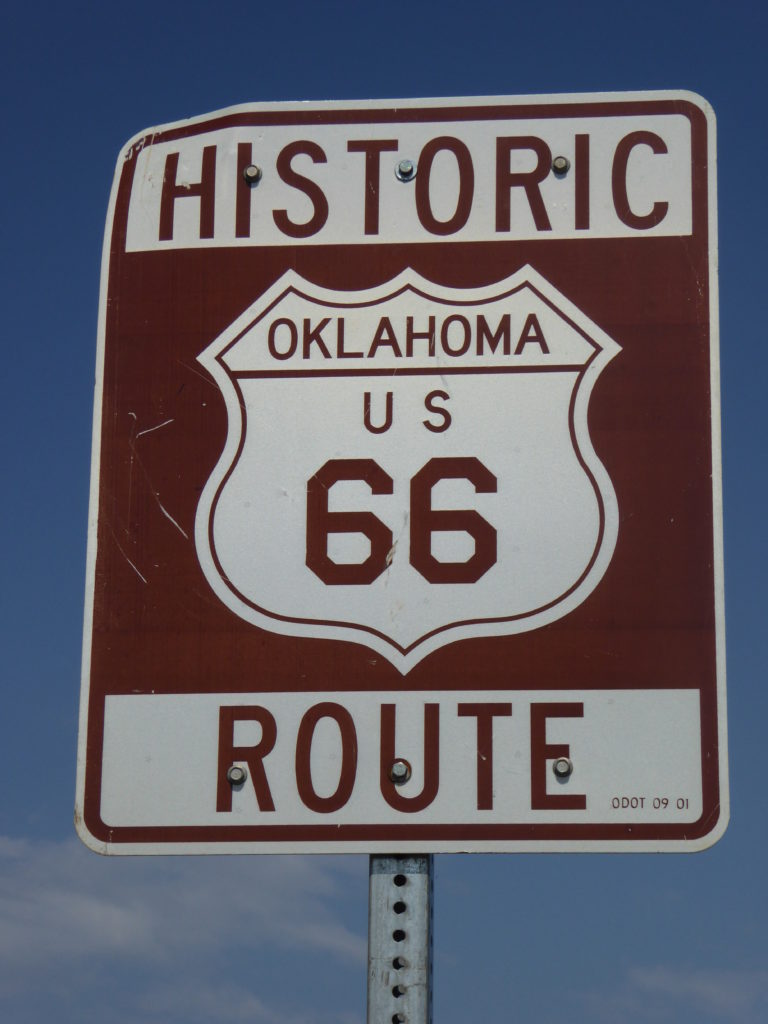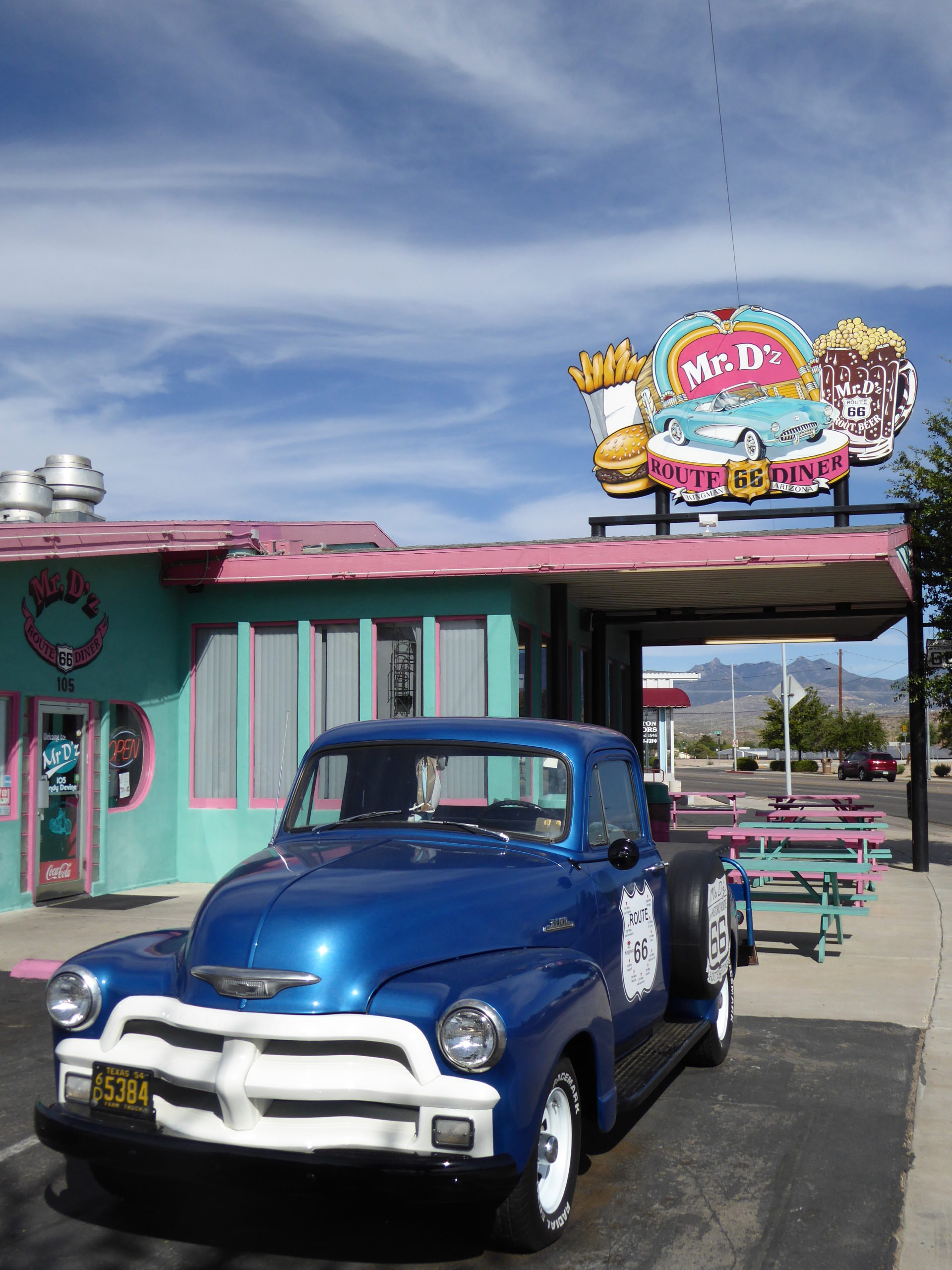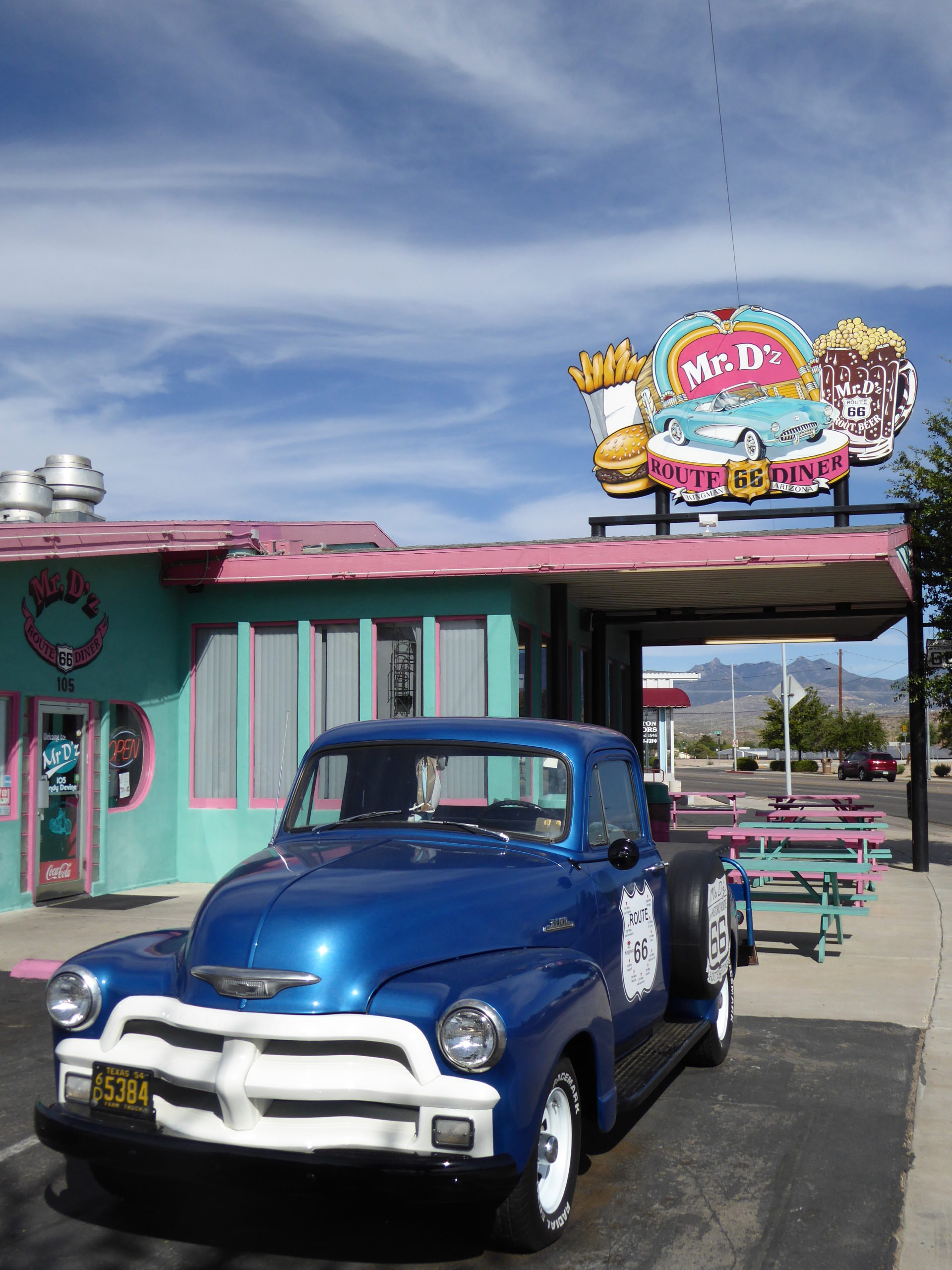 Sadly, in some places this iconic route has disappeared under the asphalt of giant interstate highways. But there is more than enough left to make it a drive to remember. Thanks to preservation groups, Historic Route 66 saw a revival in the 1990s with many sights restored to their former glory or ghost towns preserved as a reminder of a life long since gone.
Pure nostalgia
This is a trip as much about the past as the present. Unless you're in a vintage Cadillac convertible (which is possible, of course), you'll have the comfort of a modern car while you drive back through yesterday's America. An America of diners and motels, of milkshakes and hot dogs, of fibreglass and neon. Those two materials feature a lot along Route 66, from a giant spaceman in the Midwest to vibrant signs lighting up the dark desert sky. Get ready for pure nostalgia, with a scoop of kitsch on the side.
That's essentially what driving Route 66 is all about. Paying homage to a bygone era, which wasn't as romantic as it now appears but is still an attraction for many. It isn't just that this road has been idolised in books, films and songs, it's part of recent history. A route that was established in 1926 but decommissioned in 1984 became synonymous with American life for six decades. The migration west to California and the building of the freeways, the decline of small towns and the dominance of the automobile: all that change encapsulated in one road.
Driving
Route 66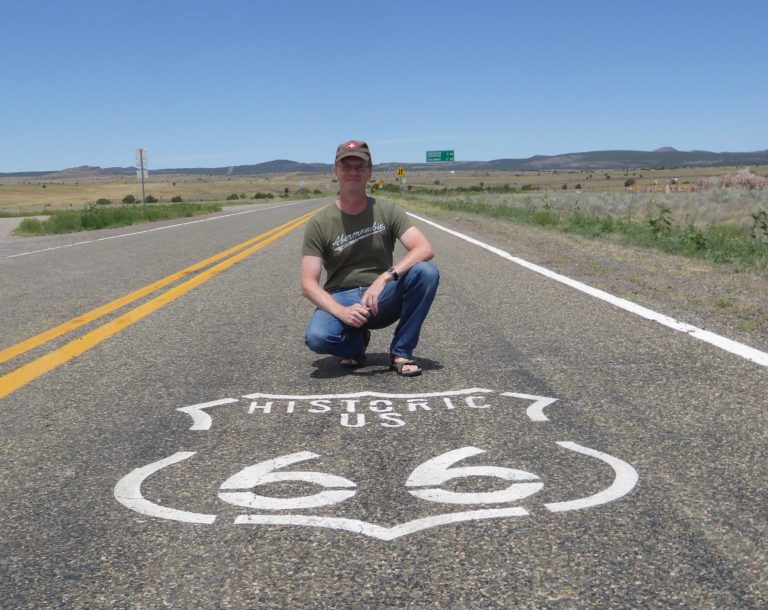 Driving
Route 66
Take your time. You could barrel straight through in a week but then you'd miss out on the very reason for going on this trip. The drive is the destination. Stop off at an art deco gas station, take a detour to the Petrified Forest, spend a day in beguiling Santa Fe. That's what this road trip is for. Whether you're here for the scenery (the Grand Canyon isn't on the route but it's a mere two hours from it) or the souvenirs (the Route 66 memorabilia is great), there's never a dull moment.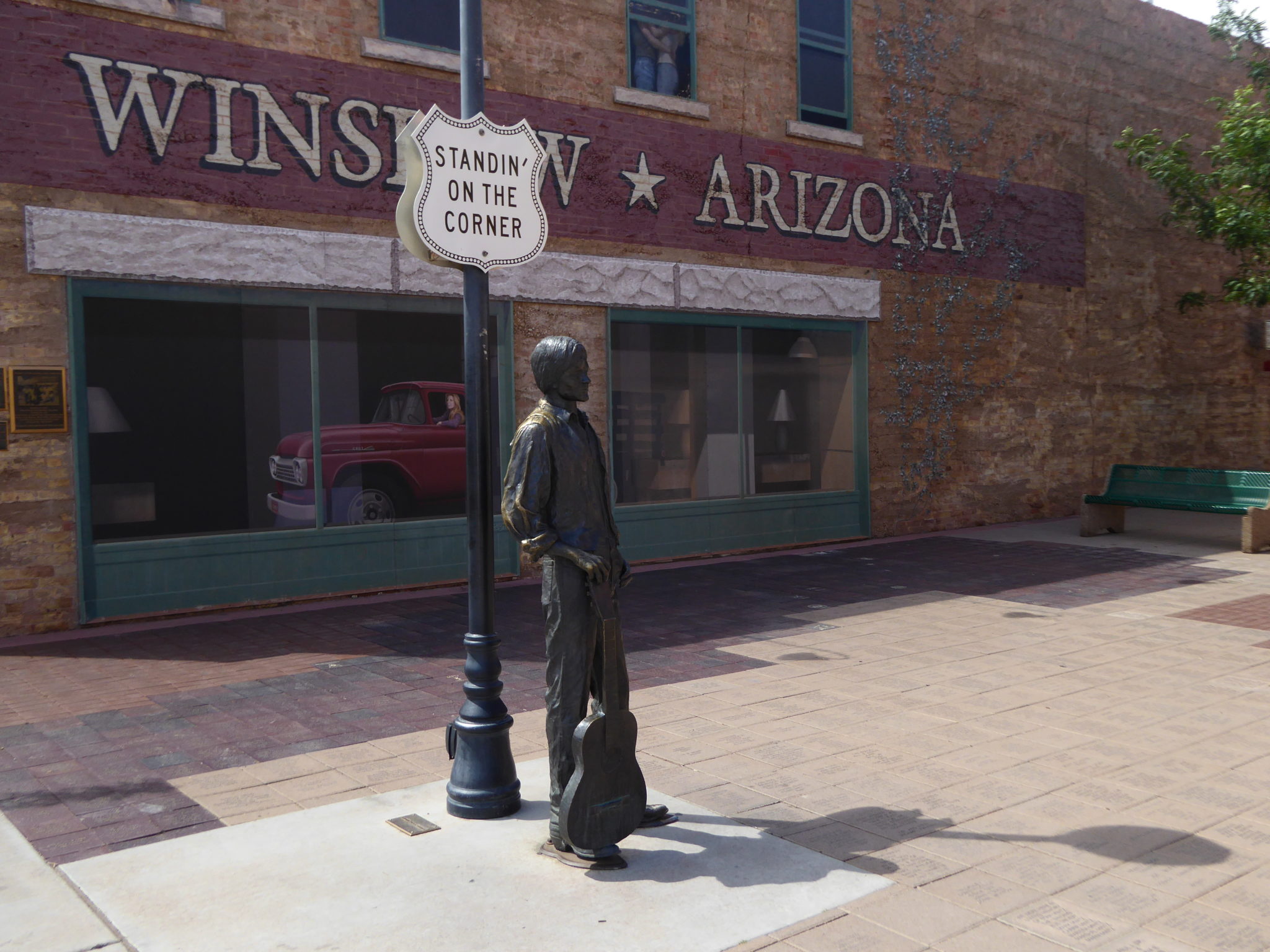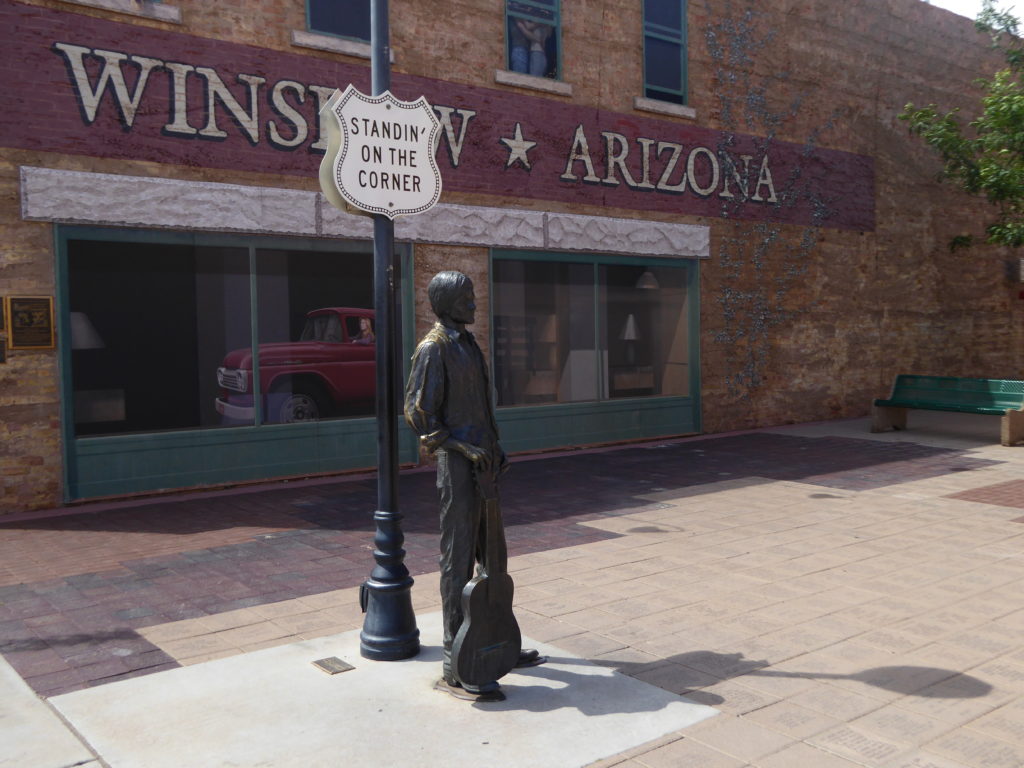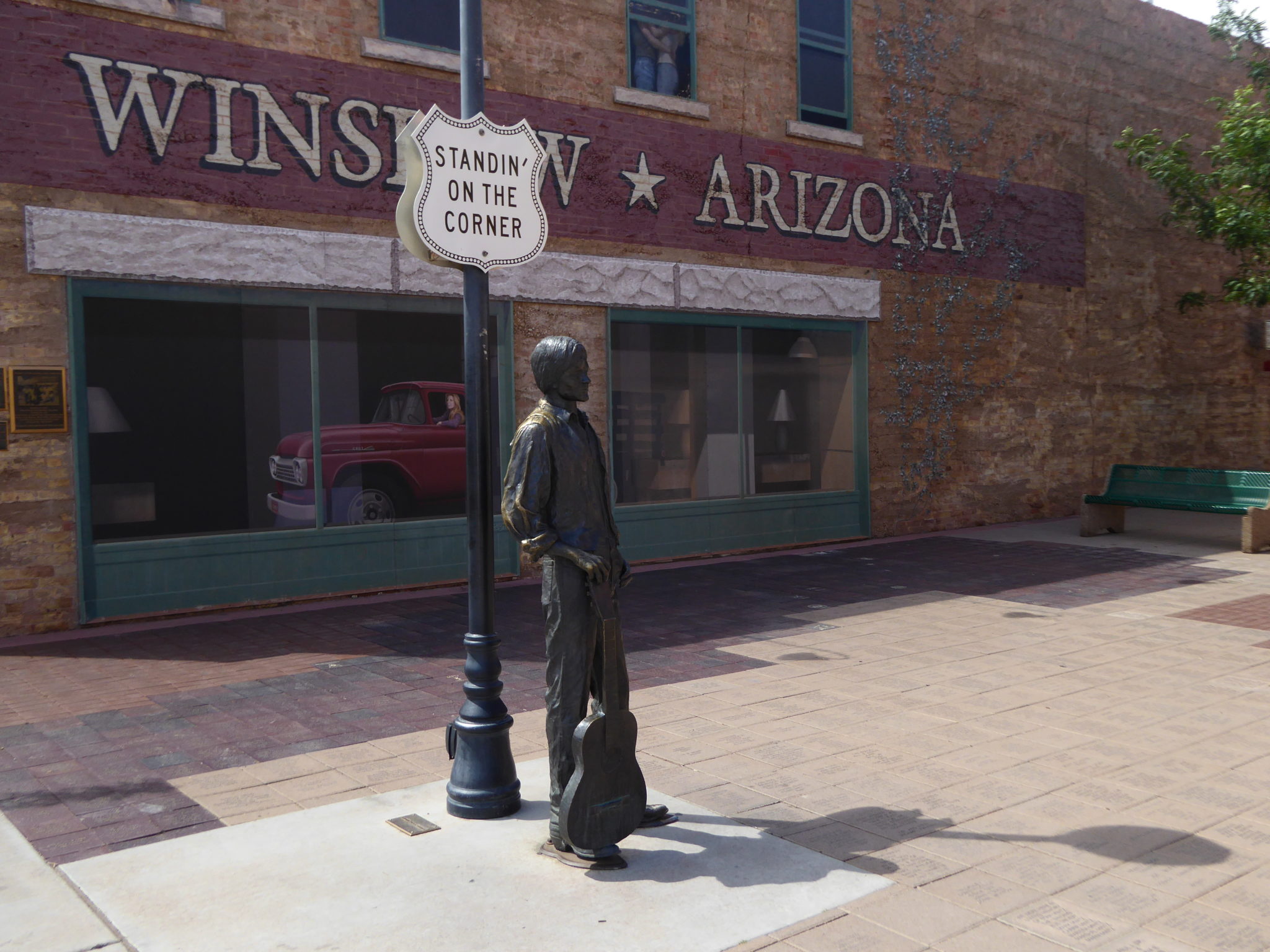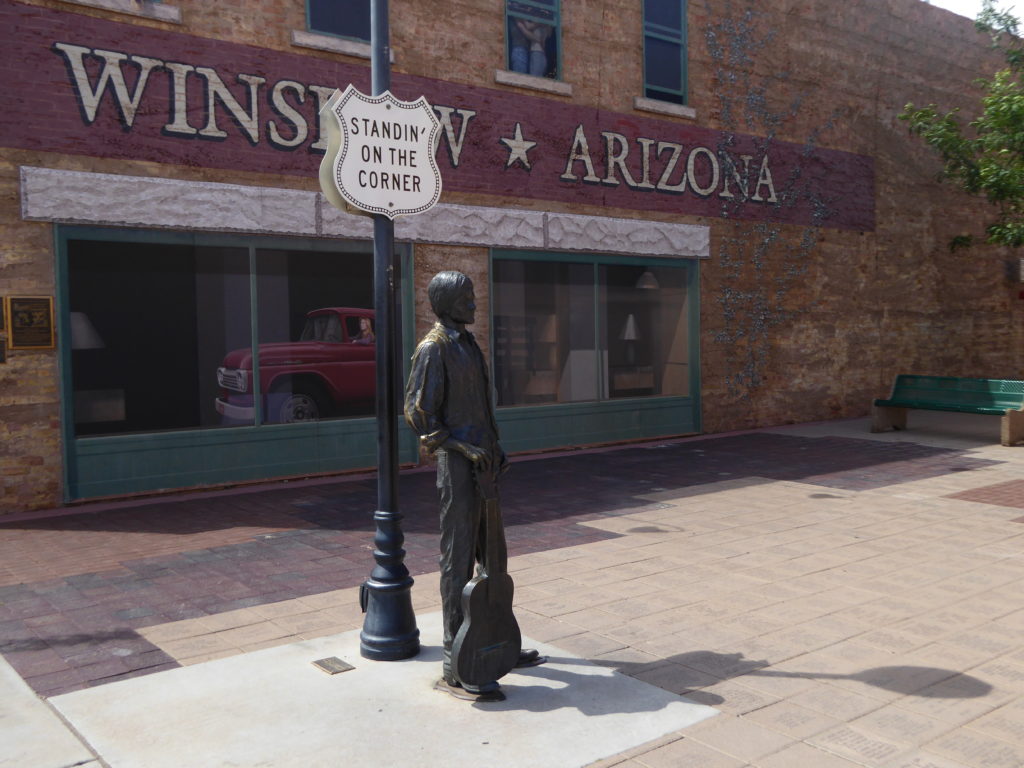 How do we know? Because we've been there, done that and yes, we bought the T-shirt. We've driven the whole of Route 66 from Lake Michigan to the Pacific Ocean so can help you plan your trip. Whether it's a luxury hotel from the 30s or an authentic motel from the 50s, we know where to stay. If you want to stand on a corner in Winslow, Arizona or find the way to Amarillo, all you need do is go west. And we can make it happen.
Written by: Diccon Bewes on 11 January 2023