Welcome to the
world's happy place
Bhutan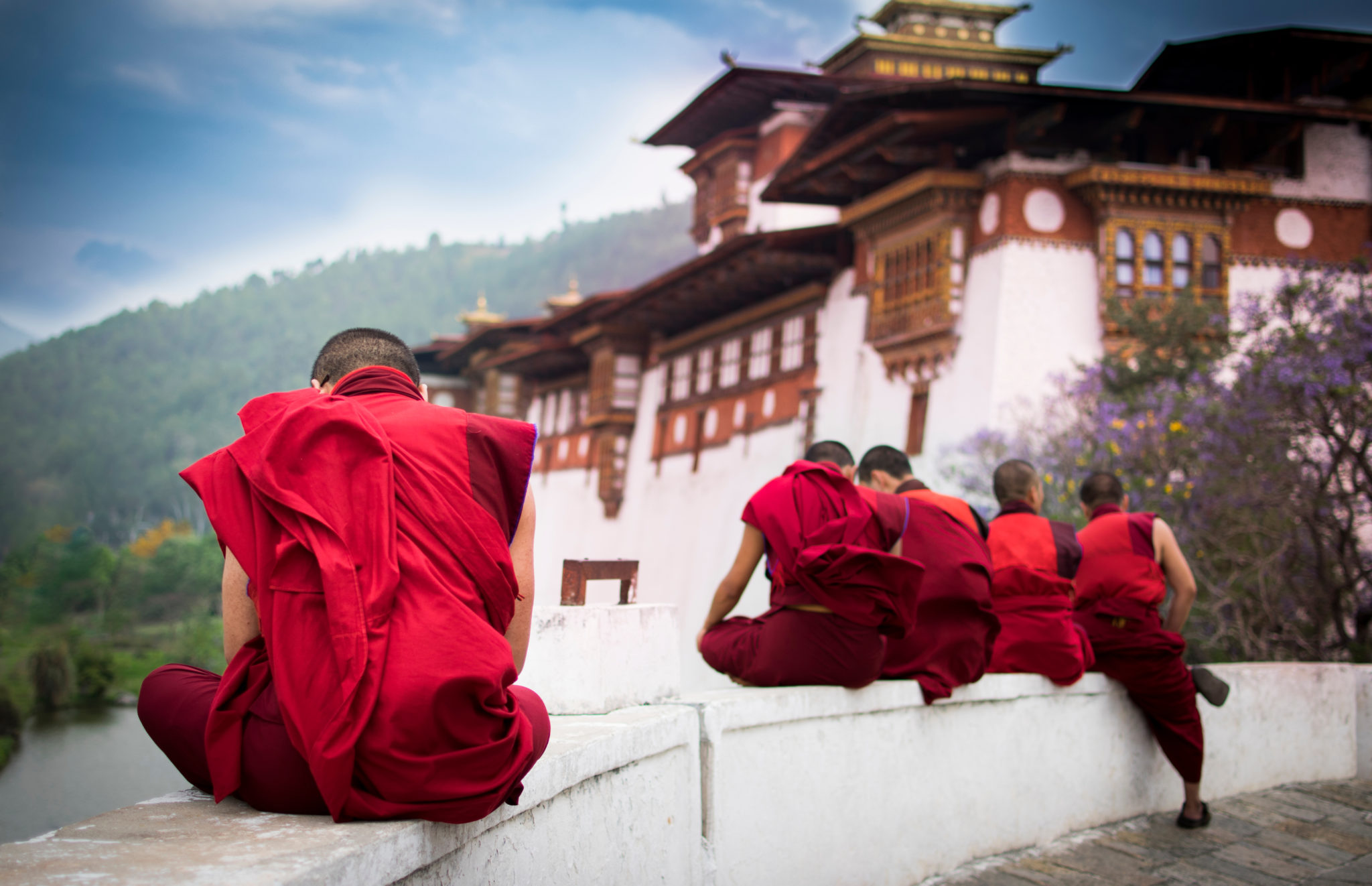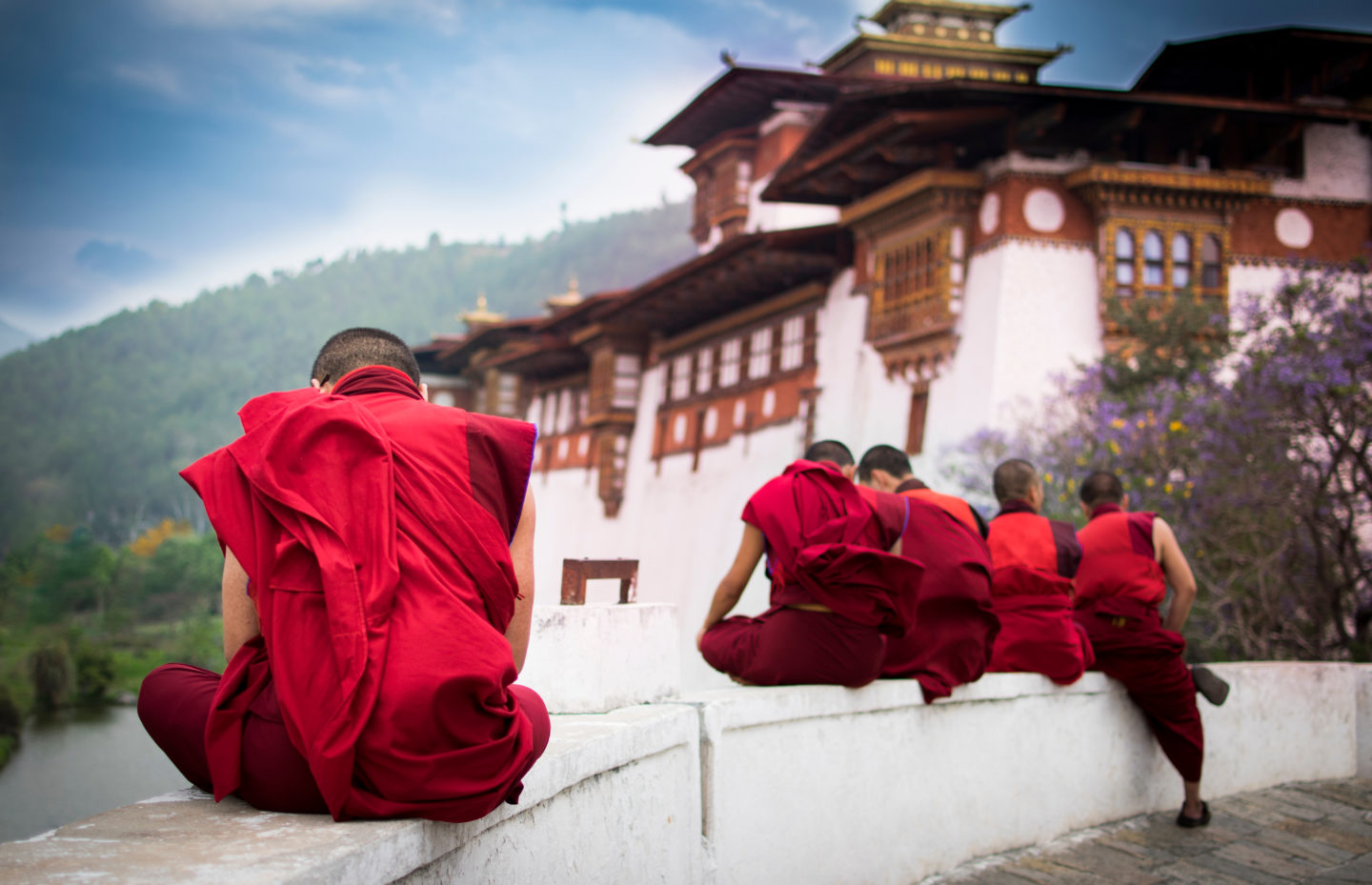 We all have a happy place. Somewhere we can go to escape from the world and switch off, even if sometimes that visit is emotional not physical. For some, it's the much-loved spot frequented as a child; for others, a favourite hike or idyllic beach. But what if the world itself needed a happy place: where would that be? There can be only one answer: Bhutan. This tiny mountain kingdom measures success and progress in terms of happiness rather than wealth. When a nation focuses on Gross National Happiness rather than Gross Domestic Product, you know that it's the kind of place the world needs. A world, by the way, that Bhutan is striving to save by being the first country to be carbon negative.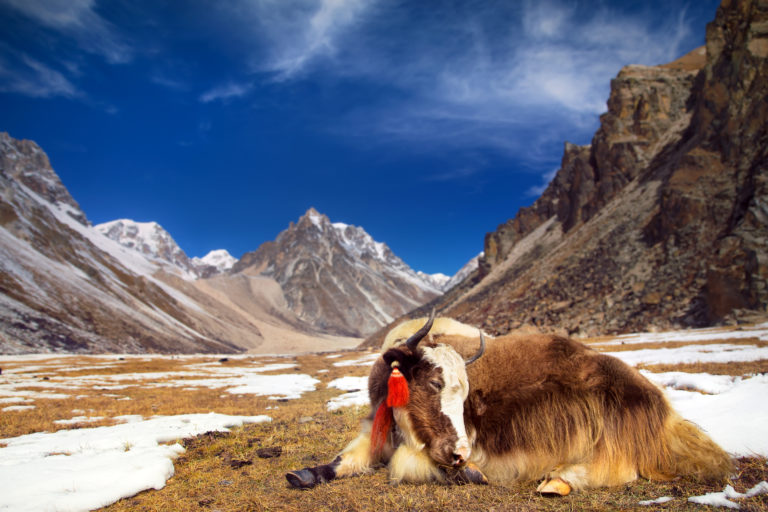 Bhutan's unspoilt wilderness is home to native wildlife, such as red pandas, black bears and snow leopards plus the domesticated yak – but probably not a yeti.
Fortresses and festivals
Fortresses and festivals
This Buddhist kingdom is a place where the 17th century comfortably co-exists with the 21st, a feat that's most visible at the fortress monasteries. Known locally as dzongs, these white-walled bastions have guarded the mountains, and offered peaceful solitude, for centuries. Most imposing is the Tiger's Nest, built into a sheer cliff and only accessible on foot. Trust us, it's worth the trek up there. Even if you don't have a head for heights, you can enjoy the religious architecture down in the lush valleys, with gilded temples waiting to enchant you.
Bhutan's unique culture is celebrated almost every day, from locals wearing traditional dress to vast vibrant festivals that are national events. The biggest ones, known as tshechus, involve masked dancers, extravagant costumes, energetic music and ancient rituals. These are major attractions but are not tourist spectacles; they are the living heart of local culture. That's possibly why some have parts that could make sensitive souls blush, such as naked participants dancing to ward off evil spirits. Slightly less exuberant is the national sport: archery. If you've never used a bow and arrow, this is the place to start so why not take a masterclass? Once you get the hang of it, it really is rather fun.
Nature at its best
Imagine a country that is landlocked and mountainous but produces most of its electricity with hydropower. A country where both the natural environment and age-old traditions are cherished. A country that is often rated as one of the happiest places in the world. No, we're not talking about Switzerland but Bhutan. The alpine republic and the Dragon Kingdom might be almost the same size but there are some big differences between the two. For starters, Bhutan's mountains – the Himalayas – are nearly twice the height of the Alps, while its population is only a tenth the size of Switzerland's.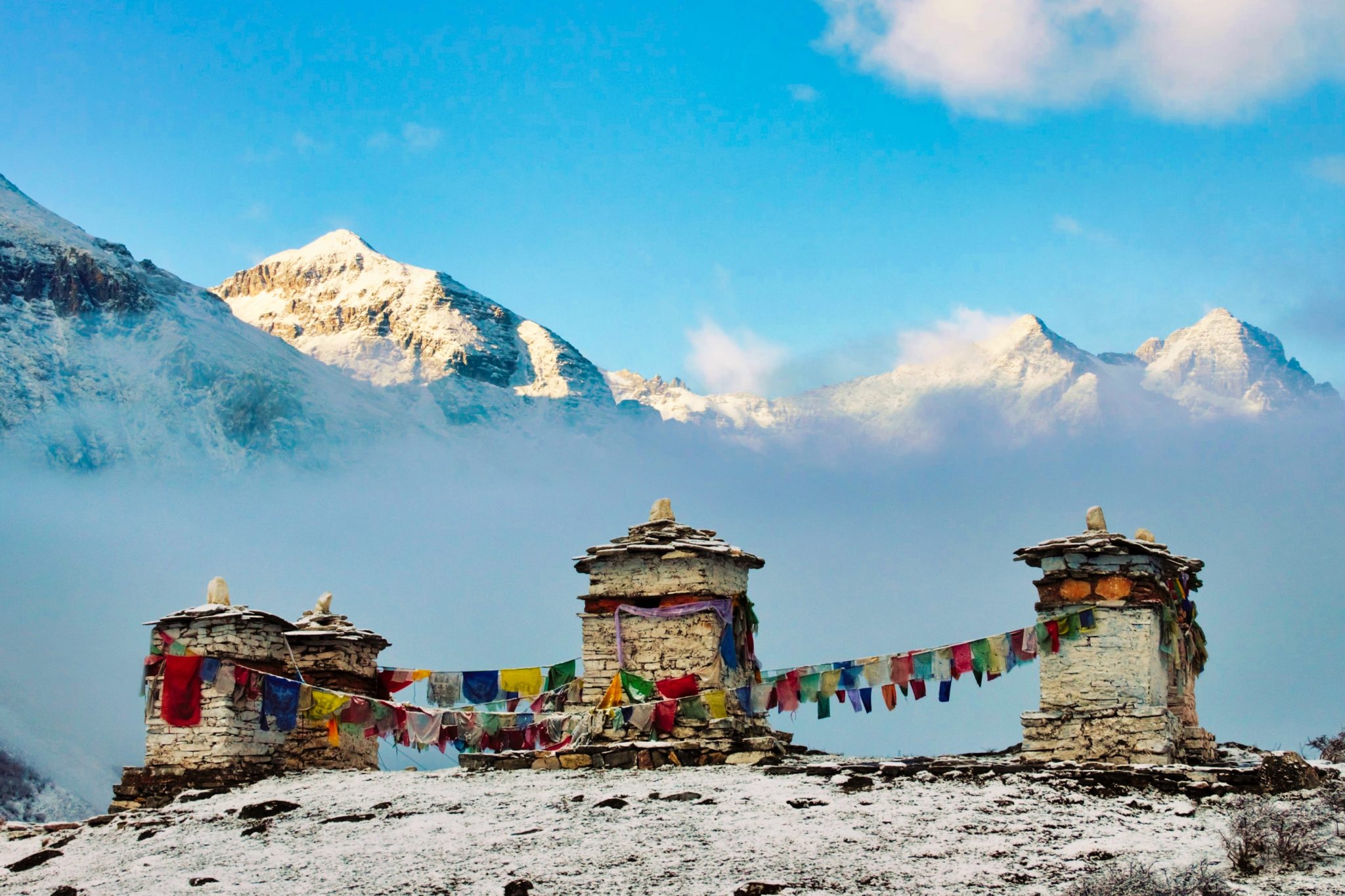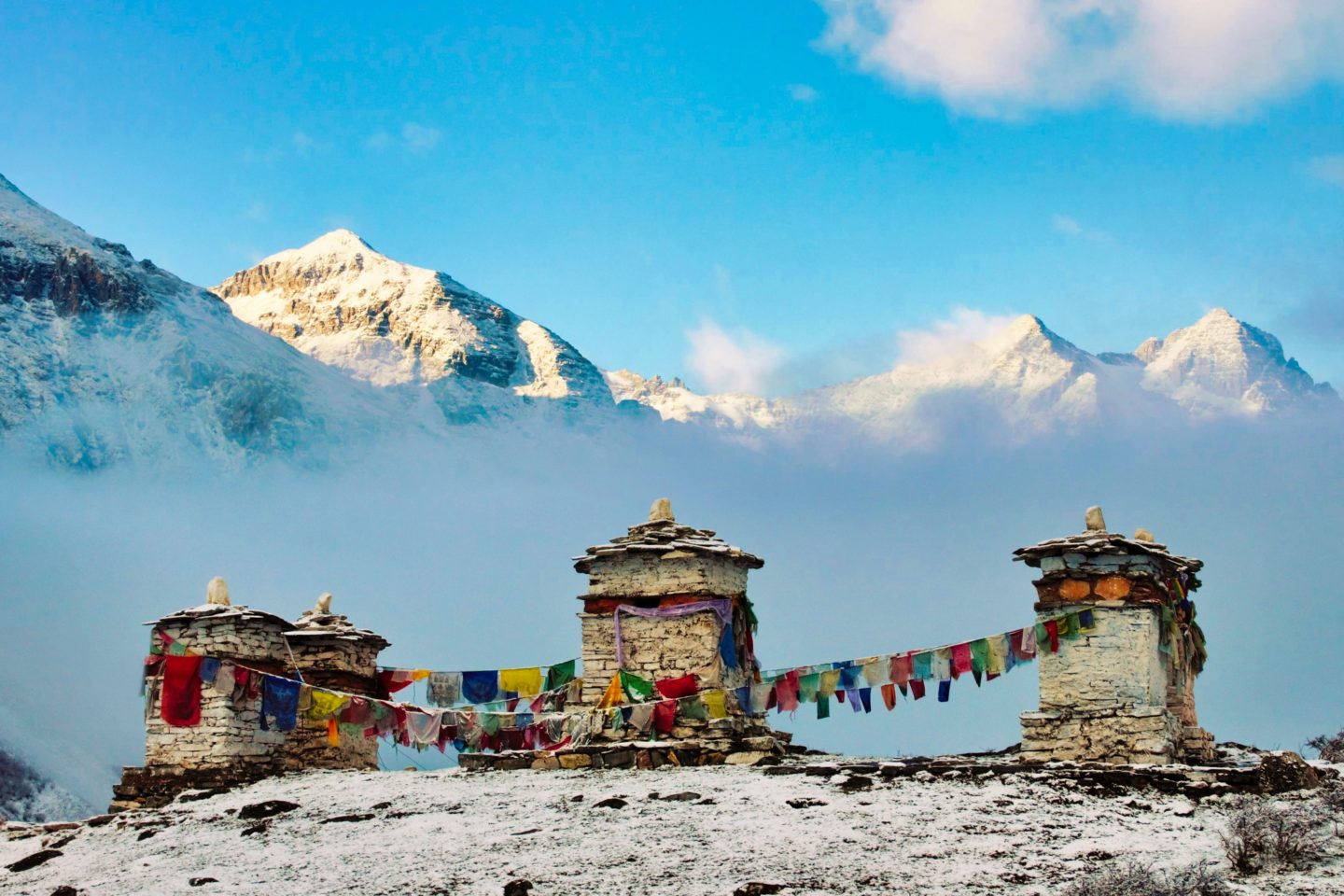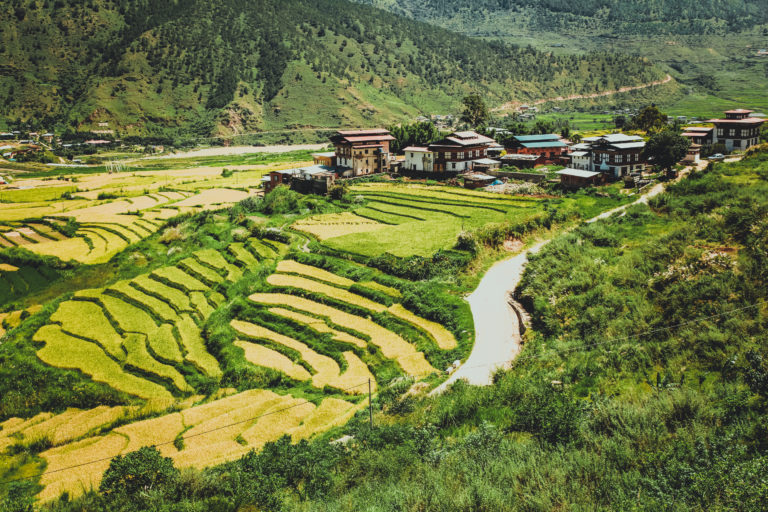 Bhutan's pristine landscape is one of the best reasons to venture to this remote reclusive country. Nearly three-quarters of the land is covered by forests, much of it in national parks, while sparkling glacial lakes punctuate the route of many hikes – or rather, treks. This is high-altitude high-energy hiking but the spectacular views reward the effort, whether on day treks or along the newly relaunched Trans-Bhutan Trail. That 400-km route right across the country takes a full 30 days but don't worry, you can also just enjoy one or two sections.
Out of this world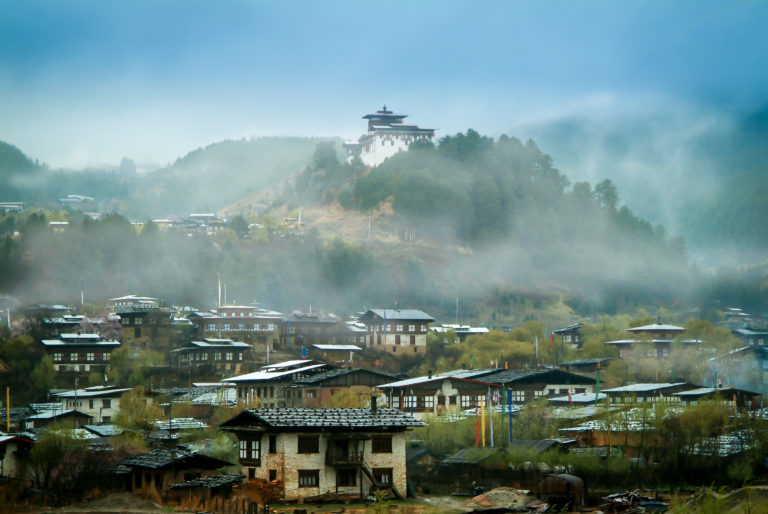 Out of this world
'We've been called Shangri-La. But we are not Shangri-La. My country is not one big monastery populated with happy monks.' Bhutan's former Prime Minister, Tshering Tobgay, once tried to downplay his country's reputation for being close to perfect. He was right in one respect: this isn't Shangri-La, a fictional place that was just an imaginary ideal, but Bhutan is undeniably beautiful and only recently accessible. Until 1974, the country was closed off from the world, and still today, it is well off the tourist track.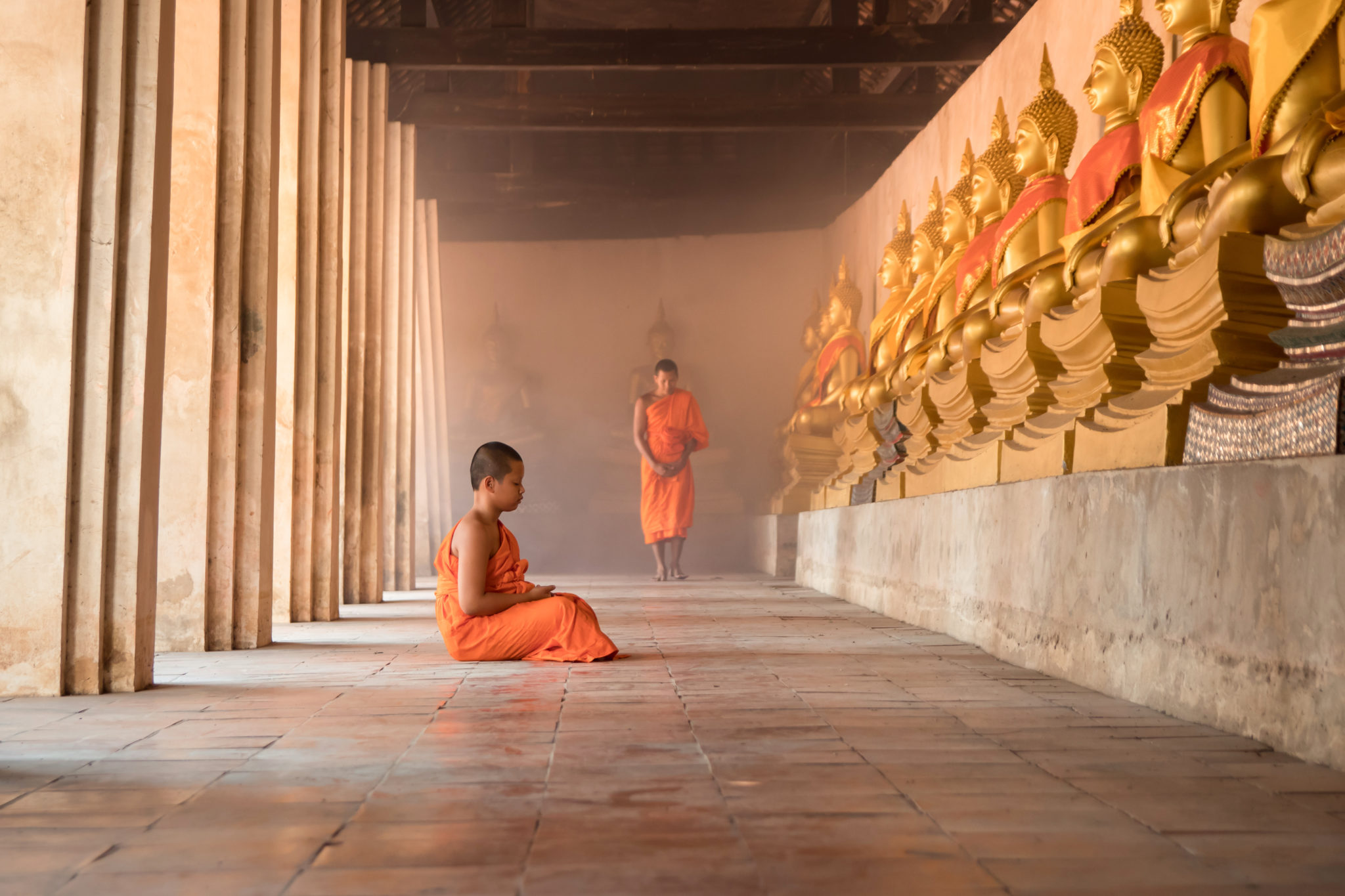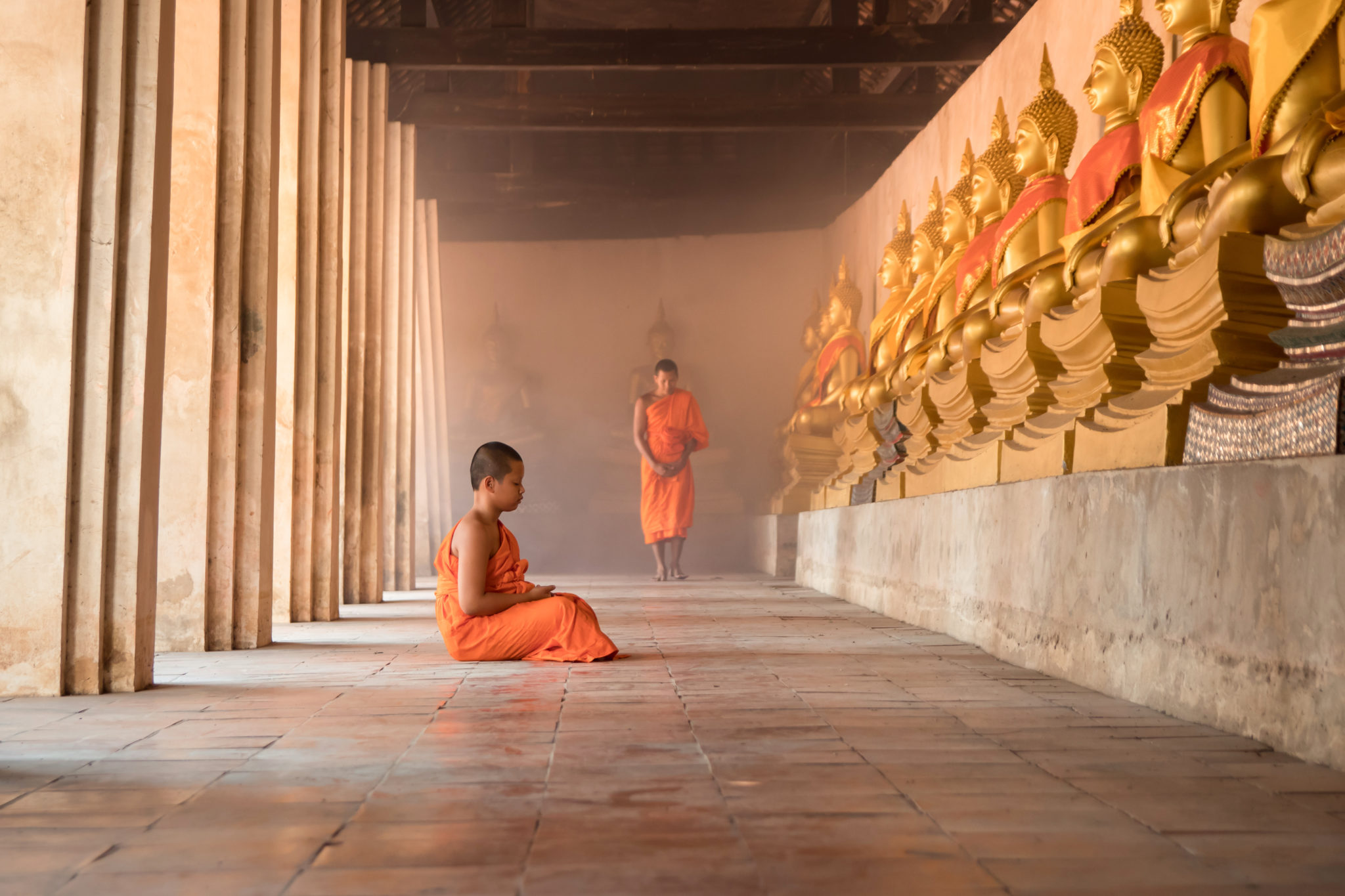 High value, low impact is the national ethos for receiving visitors. It aims to maximise the benefits but minimise the effects of mass tourism, so that both the country and its culture are protected. Sandwiched between the two most populous countries in the world, the people of this mountain idyll strive to be different. All development is driven by happiness, education is free, mountains cannot be climbed and the environment is protected as if it were a member of the family.
Bhutan is a place to escape from the world, unwind with nature and find inspiration (and we don't mean the crisp mountain air). We can't wait to go back.
Written by: Diccon Bewes on 11 January 2023